Campus to remain busy throughout summer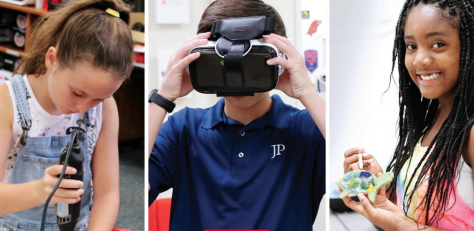 Just because the school year is ending doesn't mean the events are. Every summer, Prep hosts a great array of events, classes, clinics, and other activities for all grades and age groups, and this summer is no exception.
For the summer of 2018 you can expect to see many of the same camps that occur every year like baseball, basketball, and Little Pacers.
In addition to this, there are also a number of exciting new camps that the school is offering. These include coding and virtual reality. This is because of the new additions and changes to the school, like the VR lab in the library.
Other exciting options include Lego Robotics, Art Camp, Kitchen Science, Ukulele: Beginner or Advanced, Chess, Pottery, and many more. Each camp will last anywhere from 4-5 days and cycle on a weekly basis, with a new class or group starting each week. There will be a morning and an afternoon option so that every person will have the opportunity to partake in the camp that they desire.
The camps will be offered for a total of 5 weeks, with the first week starting June 4th and the fifth week starting July 9th. More details concerning each camp, times, location, etc., can be found in the 2018 Jackson Prep Summer Camps Guide.