Prep rolls through East Rankin 51-0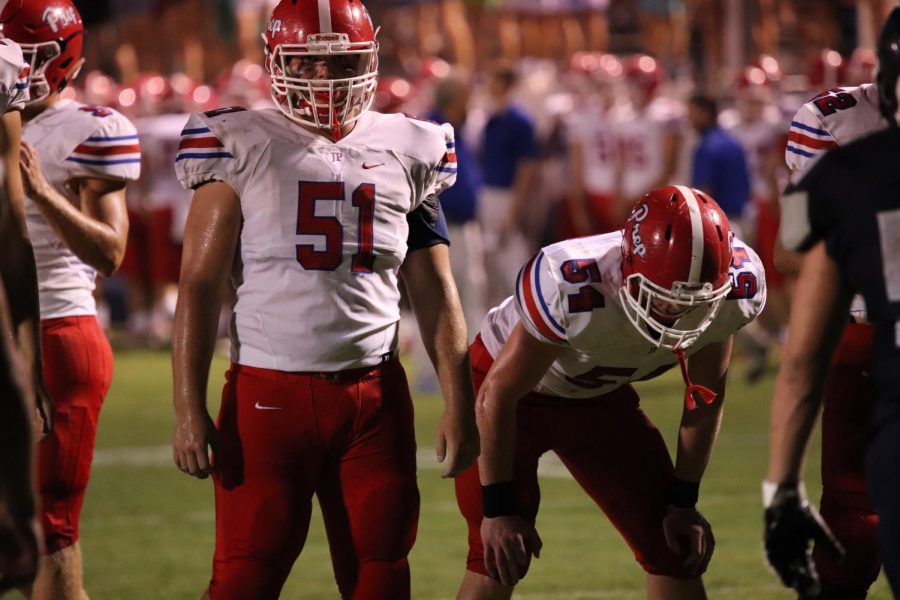 Pelahatchie, MS — The Prep Varsity Football team opened up the 2018 season with a big win against East Rankin last Friday, blanking the ERA Patriots 51-0 in a dominant performance. This performance was in part led by the team's strong defensive efforts and star running back Jerrion Ealy, who had 4 total touchdowns by himself.
Also helping were sophomore running back Matt Jones and senior fullback Adam Norsworthy, each with their own rushing touchdowns. Senior Alex Gibbs also had a great first start with a couple big passing connections, including a touchdown pass to senior wide receiver Carter Stockett.
The Patriots defense showed up and showed out dominant performance including six turnovers with one interception. They came out firing with a fumble recovery on the very first play of the game and set the tone from there. The Patriot offense followed this up with a 37 yard TD run from Jerrion Ealy on the first offensive drive. The rest of the game followed this trend, with the halftime score remaining at 51-0. The team showed great ball control in the harsh, wet environment from the preceding storms, and seemed to remain focused on the goal throughout all of the setbacks and delays leading up to gametime.
While the Patriots showed a tremendous effort and performance, a lot still has to be done to get better every day and prepare for the difficult season ahead. With big name teams like Forest and New Hope, the team cannot waste any time and will have to get better each and every day.