New Teacher Profile: Mary Catherine Foxhall
Hang on for a minute...we're trying to find some more stories you might like.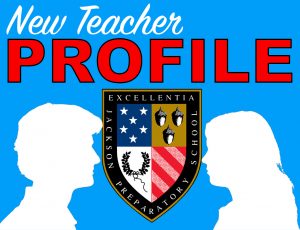 Mary Catherine Foxhall is the newest geometry teacher at Prep. She recently moved to Jackson, MS, this summer due to a residency job offer her husband, Trey, received at UMMC. Ms. Foxhall grew up in Michigan until she was in fifth-grade when her family then moved to Atlanta and has lived there since. Before attending the University of Georgia, she was part of the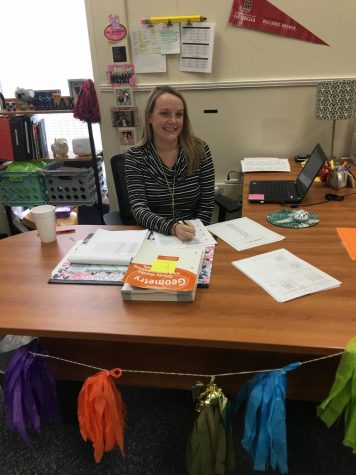 color guard at her high school and was on the cheer team.
This will be Ms. Foxhall's ninth consecutive year teaching. She has taught at two schools in the past, which has helped her adjust to the schedule and atmosphere at Prep easily. In her freetime she loves to watch reality TV, play with her dog Stella, and try new recipes. Mrs. Foxhall and Trey are excited to announce she is expecting her first baby boy this December!
Ms. Foxhall said, "The hardest part of teaching is to get students and parents to know I'm here to help, not to get." The most difficult challenge for her so far at Prep has been establishing a level of trust with new students and parents. "I want students and parents to know that I'm here to get you where you need to be."
Ms. Foxhall's mom was also a teacher which has inspired her love for educating students. Although she has loved teaching everything from seniors to freshman, so far her favorite grade to teach has been tenth. Mrs. Foxhall is enjoying her time in Mississippi so far and is excited to have the opportunity to meet more students and faculty.