The Bigger the Better: iPhone 6 and 6 Plus
November 10, 2014
One of the biggest advancements in technology in recent months has been Apple's release of the new iPhone. On September 16, Apple released the iPhone 6 and the iPhone 6 plus.
New features for the for the phone include a larger yet thinner design. The iPhone 6 has a 4.7" body and the iPhone 6 plus has a 5.5" body. On both phones the lock button has been moved from the top to the side for easier reach. Its seamless glass and metal design has many new features to help handle its large frame.
One of those is the reachability feature that allows the entire screen to be brought down to be able to reach all points of the multi-touch screen.
The new Retina HD display has a higher contrast with more pixels for better quality images. The image has a wider viewing angle and a landscape option for the home screen.
Its M8 motion coprocessor makes phones more efficient at prolonging battery life.
With more and more people taking pictures, Apple focused on improving the cameras. The iSight camera has 1080 HD video and a more dramatic slow-mo. The time lapse feature "turns hours into seconds" by taking hundreds of pictures of a long period of time and making a seamless video.
The iPhone 6 supports more LTE bands and works much faster than previous iPhones when connected to Wi-Fi.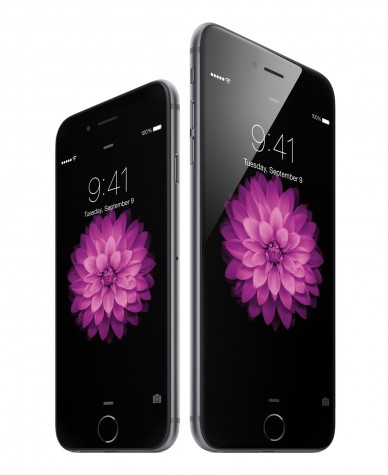 The Touch-ID has been improved to read fingertips from any angle using its 360 sensor. The Apple Pay uses the Touch-ID to make payments securely and quickly to lose the need for wallets at the cash register.
Most people have agreed that the updates have been a good improvement. The new sizes have had very good reviews and the new lock button location has made it more accessible.
But with the new design of the hardware, there are always complaints. People have reported the phone bending in their pockets. However, they are working on improving it. All in all, it seems that Apple took steps in the right direction to catch up with the other companies. They have also put in some of their own features to put themselves ahead of others.