Justin Bieber's New Album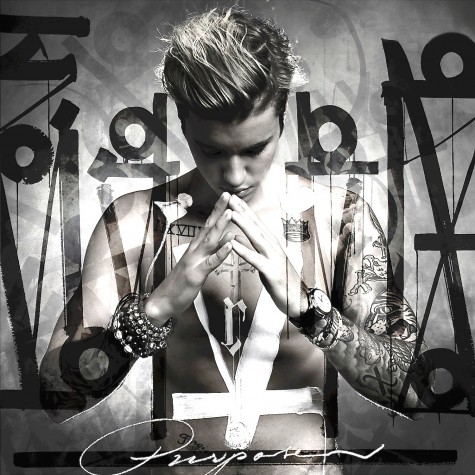 Justin Bieber has reentered the spotlight.  His newest album, Purpose, was released on November 13, 2015, the same day One Direction's new album was released. This is Bieber's sixth album, and possibly his greatest. This past year, Bieber has been focused on re-establishing himself by becoming more humble and charitable, along with a little Calvin Klein modeling.
Beliebers, Justin Bieber's fans, got a sneak peek of his new album with the release of "What Do You Mean," which made Bieber's first Top 40 hit since 2013. Every song from Purpose charted within the Top 100 within a week. The style of Purpose is much different than Bieber's other albums.  He described it as being "uplifting music that people can dance to."
Bieber said that a lot of his inspiration for this album came from his ex-girlfriend, Selena Gomez.  He confirmed that three of his songs were definitely inspired by her: "Mark My Words," "Sorry," and "What Do You Mean?" His new album really shows how he has been feeling about himself lately. He wants the world to know that he has feelings too and he is not afraid to let everyone know about them.
On November 11, 2015, Bieber announced that he will embark on a tour supporting the album called Purpose World Tour.  The tour will start in Seattle, Washington on March 9, 2016. Purpose has received generally good reviews from critics and his fans seem to love it.