Derreck Kayongo Brings Global Soap Project to Prep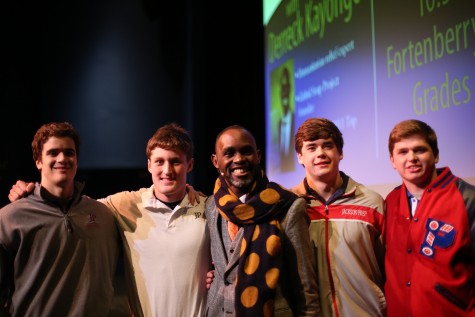 Derreck Kayongo and his funny socks danced across the stage of Fortenberry Theatre on February 9th, 2016 as he talked to the Prep student body about his non-profit organization known as the Global Soap Project.
His lighthearted demeanor greatly contrasted from his earth shattering life experience. After terror struck his Ugandan home, Kayongo and his family fled to Kenyan. Later, he traveled to the United States as an adopted refugee.
While he was a student at Harvard, Kayongo visited a hotel where he was amazed by the multiple different types of soaps that were displayed in his room. Because soap was a scarcity in his refugee camp, Kayongo took the soap, which was placed in his room daily, and stored it in suitcase. After talking to the concierge about the excess amount of soap he had received, he learned that the remainder of the used soap was thrown away and never seen again.  Thus the idea for the Global Soap Project was born.
The Global Soap Project uses leftover hotel soap and creates fresh bars of soap to be handed out to impoverished nations. Currently, the Global Soap Project aids one hundred countries, but the company hopes the list will grow.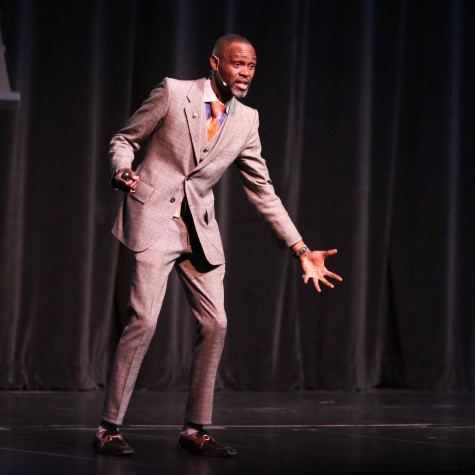 Kayongo shared his ideas about a new dream that he hopes to see fulfilled within the next four years. This dream evolves using milk that is about to expire, turning it into powdered milk, and giving it to natives of third-world countries. He encouraged Jackson Prep students to use their extraordinary abilities to make a difference in their community, nation, and around the globe.