College Fair Draws Crowds
MIT To Visit September 15
September 14, 2016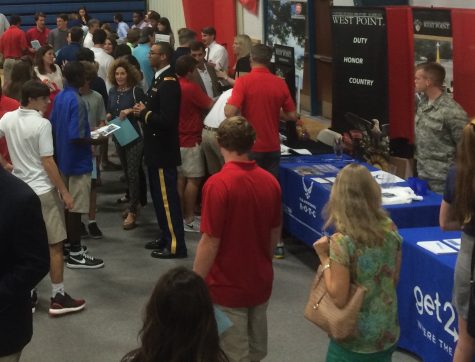 An expanded version of Prep's annual College Fair took place on Tuesday, September 13th from 6-8 pm. Jackson Prep welcomed 83 schools from across the United States. These included two service academies, as well as many others, including such schools as Carleton College of Minnesota, University of California, Berkeley, Grinnell College from Iowa, New York University, and Dartmouth College from New Hampshire.
Junior Cooper Carroll said, "Washington St. Louis had a very informative advisor who gave advice about what to look forward to in school." Junior Julia Smyth said, " It made me realize I have a lot to think about when it comes to college."
Regarding in-state colleges, the University of Southern Mississippi was one to incorporate their own students into the fair, giving an opportuity for Jackson Prep students to ask what it is like to be a student at USM.  
The school provided catering for the event, serving southern food but with class. Said college counselor Ms. Malika Lindsay, "We wanted the college representatives to feel cared for."
Representatives seemed to enjoy their time spent at Jackson Prep. Ms. Lindsay also gave a special thanks to the dining staff, Ms. Vicki King, Ms. Linda Richardson, teachers, counseling staff, and head of school Dr. Jason Walton for their support.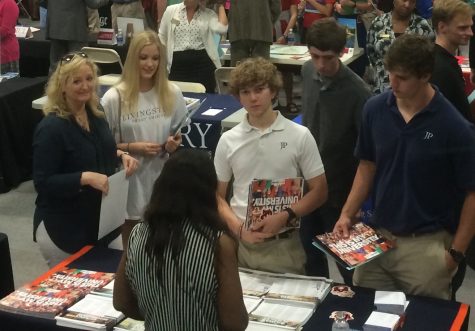 MIT (Massachusetts Institute of Technology), did not attend the event, but the prestigious school will be making a college visit to Jackson Prep at 3 pm on Thursday, September 15th for Prep students that would like to attend. At 6:30 that day, Prep will host a regional presentation from MIT in the Lyceum.
-Duncan Jones and Tanner McCraney contributed to this story