Football Preview Week 3: Forest High School
The Patriots face a tough week three opponent.
August 31, 2017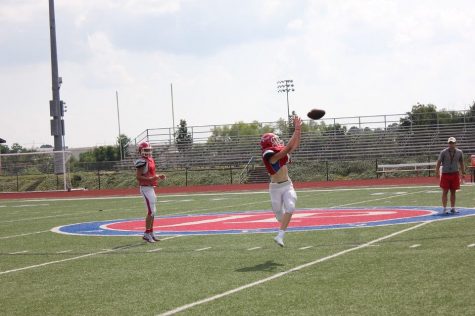 Jackson, MS. — The Jackson Prep Patriots have so far proven to be true competitors in their respected conference, but this week they may be traveling to face the one team on their schedule with the best chance of knocking them off. The Forest Bearcats are coming into the game as the #3 ranked 3A school in Mississippi, while prep is ranked #1 in the MAIS AAAA standings.
Forest is coming off back to back wins to start the season versus New Hope and Kosciusko, where they dominated on both sides of the field and won by double digits in both games.
Game Overview:
Time: 7 pm, Friday, Aug. 25
Location: L.O. Atkins Field, Forest, Mississippi
Records: Jackson Prep (2-0)  Forest High School (2-0)
Players/Matchups To Watch:
RB Jerrion Ealy versus Athlete Diwun Black –
Both players are unanimous four-stars by the biggest three recruiting services (Rivals, ESPN, 247 Sports). Diwun Black has proven to be the lockdown defender for the Bearcats thus far. His dominance on the field has landed him scholarship offers from Ole Miss, Tennessee, and several others. Ealy has also proven to be dominant all year already having scored 10 plus touchdowns on the season.