Football prevails in defensive grudge match
Week 3 Recap: Prep moves to (3-0)
September 4, 2017
Forest, MS — On Friday, September 1st, the Jackson Prep football team entered into a MAIS/MHSAA contest against Forest High with something to prove. All the talk was that the Patriots would not fare well against a powerful public school team. The stage was set, the lights were on, and it was time to put the ball down and play. The #1 MAIS school would take on the #3 MHSAA 3-A school in an all out defensive grudge match.  
The first quarter set the tone early. This game would be far from an offensive matchup. Jerrion Ealy ran for what seemed like negative yards, Chance Lovertich was getting eaten up by the Bearcat defense and the passing game was the only form of movement. However, the defense came in with their guns blazing. Defensive coach Nick Brewer sent blitz after blitz. The Bearcat offensive line could not hold up to the aggression shown by the Patriots.
It was 0-0 at the end of the first quarter.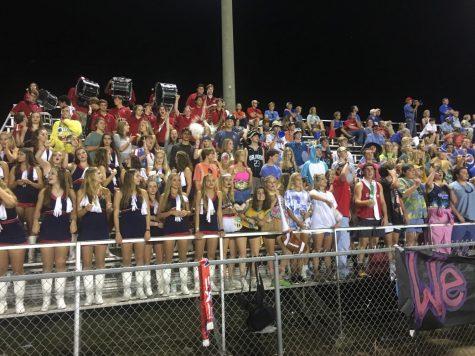 During the second quarter, the combination of passing and running would be the answer for the Patriots. Late in the second quarter, an amazing catch by Jake Maloney kept the drive alive which led to a Jerrion Ealy sweep for six. Reed Peets tacked on the PAT and just like that, the Patriots finally took the lead. While Prep had some momentum, Forest was not going away easy. They marched 50 yards down field over the span of one minute. Luckily, the defense forced a three-and-out. The Forest kicker would end up missing the 40 yard field goal, but would not make that mistake again. Forest's kicker would drill a 35-yard kick to send the match into halftime.
At the half, Prep lead 7-3.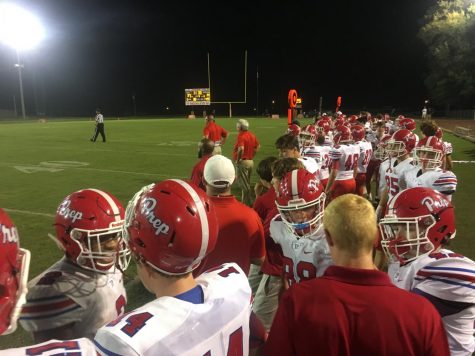 During the third quarter, Prep's offense landed a strong and final blow. A Cooper Carroll interception gave way to a 65-yard drive. This drive was capped by another Jerrion Ealy touchdown, where Ealy took the ball up the middle into a packed offensive line. Instead of being tackled for loss, he took flight and leapt over the entire line.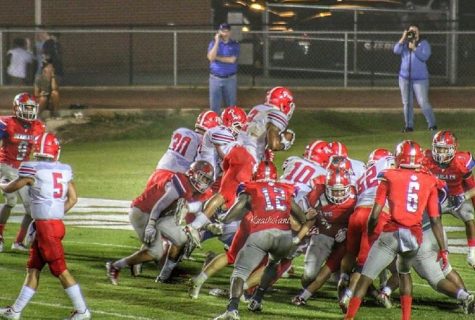 The 14-3 victory over the Forest Bearcats is not what you would call, easy. It took four quarters of relentless effort to knock off the Bearcats. This was one of the more difficult opponents on the schedule this year for Prep. In the end, this game was a non-conference game for both teams, but it was a strong Mississippi High School football showdown.