Around Town: The Avett Brothers shine at Thalia Mara
September 24, 2017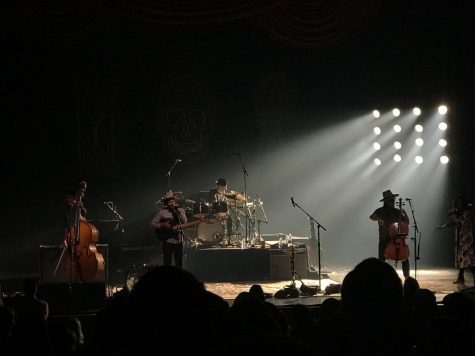 On September 21st, The Avett Brothers played at Thalia Mara Hall with Langhorne Slim as their opening act.
The Avett Brothers are an American folk rock band from Mount Pleasant, North Carolina. The co-lead vocalist are Scott Avett who plays the banjo and his brother Seth Avett who plays the guitar. Their band also consists of Bob Crawford, who play double bass, Joe Kwon, who plays cello, Mike Marsh who plays drums, and Tania Elizabeth who plays the violin.
Scott Avett took the time to let me talk to him and answer a few question for me. Not only is he a easy guy to talk to, you can also see his passion for music when he talks.
One of my favorite things to do before going to a concert is to look at band's setlist and to try to figure out what songs they will play. For The Avett Brothers, when I saw them Thursday I wanted it to be a surprise, so I asked Scott how do you come up with your setlist he said, "Recently we had a member leave positively to go and play his first instrument, which is the bass. He was playing keys with us. Without him we've changed the format of are show and the format of they way we present certain songs so that is really guiding some setlist right now. So practical things like that, like where we are and what we might have played last time we were there so there is a ebb and flow more gradually than extreme like tonight."
When I asked him what song out of all his albums meant the most to him, Scott said, "As of late I still really like the two dichotomy of "Ain't no Man" and "No Hard Feelings" for the ying and the yang, the black and the white, for the contrast that they make, coming from two brothers with different perspective, so I like the pair. I think it's important. I think it reflects the pair of Seth and I."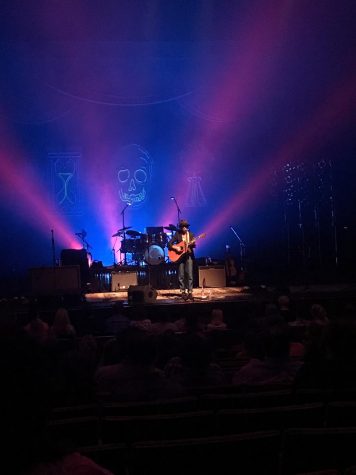 Scott's musical range has a lot of variety between the banjo, piano, guitar, and fiddle. When I asked him what his favorite instruments to play was, he replied, "The banjo is my natural voice, but recently I have fallen in love with the baritone ukulele and I also, just actually this week restarted trying to play the fiddle and I'm trying to train myself to play it well. I can toy around with it, but I really want to get accustomed with it, so I'm going after it just like a kid would so I'm starting that, so I'm good."
The Avett Brothers latest album, True Sadness, their ninth, paints The Avett Brothers in a different light. Rather than their rock n' roll to folky style, The Avett Brothers present this album that shows the artists in a more vulnerable stage. Scott Thompson from NPR Music explains how this album gives a sense of fulfillment on how heartbreak can make you stronger, and to not let our mistakes affect our future. Not only is this album heart filling, it also shows a deeper layer of who the artists are and their musical journey.