MS Sports Hall of Fame honors Coach Black
August 9, 2019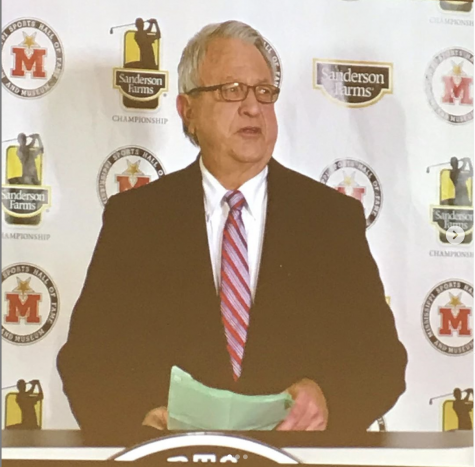 Jackson Prep has had a highly successful football program for the past 20 years, producing winning teams year after year.  State title chases have become the expectation. The biggest constant during that time is head coach Ricky Black.
Black's sustained success has earned him a spot in the Mississippi Sports Hall of Fame's 2019 class. 
In addition to his years at Jackson Prep, he has made coaching stops at Ackerman, Kosciusko, Tupelo, and Mississippi State. As a head coach, he has amassed a 383-75 record, winning numerous state titles including the last seven in a row.
This is not Coach Black's first time being recognized for his success. In 2017, he was recognized as the National High School Coach of the Year. 
In addition to his national presence, Black commands respect back at home. Jackson Prep Head of School Mr. Lawrence Coco said, "The entire Jackson Prep community could not be prouder of Coach Ricky Black as he joins the Mississippi Sports Hall of Fame. In addition to being a Hall of Fame coach, Coach Black is a Hall of Fame person. Jackson Prep is incredibly fortunate that Coach Black and Linda are part of our Prep Family, as they have both made our community a better place over these past twenty years."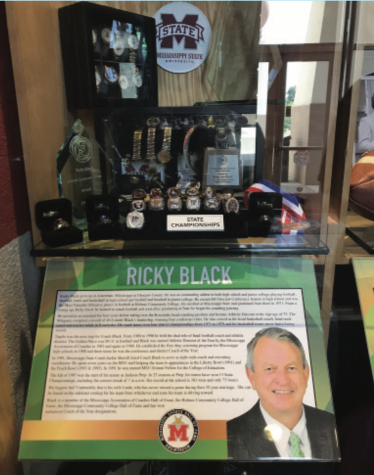 While his impact on the field is immense, his impact off the field is even greater. Former Jackson Prep quarterback Chance Lovertich (Prep Class of 2018) said, "Coach Black made me a better man on and off the field, taught me how to lead every single day, and never let me be complacent." Anyone who has ever watched Chance play can tell you he is a great leader, and he has continued his football career as a standout at Mississippi Gulf Coast Community College.
Coach Black was formally inducted on August 3rd, and the Prep family poured in throughout the weekend to show their support. There were events Friday night and Saturday morning, ending with his official induction on Saturday night. Prep was well represented at all of these events, and it was obvious Black means something special to everyone who came. 
Coach Black is without a doubt very thankful and appreciative to all who came and all who have been apart of the journey up to this point. 
In a statement, Coach Black said, I deeply appreciate the many that attended the events, the countelss letters, cards, emails, and phone calls of congratulations. I am deeply grateful for the 23 years of Prep Football teams, coaches, faculty, staff, parents, and fans that share in this great honor."
As incredible as his induction may have been, some who know him say that what he's thinking about now is Prep's next title run, starting August 23rd at Heritage.