St. Aloysius dampens Prep's championship hopes
September 23, 2019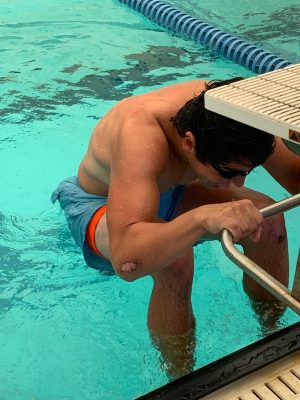 The Jackson Prep swim team, led by head coach Dr. Luke Nealey and assistant coach Ms. Amy Wiandt, competed in the state swim meet on Wednesday, September 18th, at the Lakeland Courthouse. Prep has a long history of success in the event, winning first place every year since the meet started. The swim program's 45 titles, which is by far the most of any athletic club or program at Prep, represent quite the impressive statistic. Unfortunately, the Patriots were unable to capture the top spot on Wednesday, finishing in second place.
As disappointing as the loss may be, Prep did not lack in effort. Grades seven through twelve were represented on the team, including numerous swimmers from this year's senior class. The Patriots arrived at the Lakeland Courthouse at 7:00 Wednesday morning to stretch out and get ready. Ironically, the team's warm-up period left many swimmers shivering in the Courthouse's pool, which is kept at glacial temperatures on race day. The meet slowly proceeded through the morning hours as the Patriots continued to amass points with strong performances by a variety of competitors. Finally, the meet concluded around 11:00 as the exhausted team members stumbled to the parking lot, waiting on the officials' final score.

In the end, Vicksburg's St. Aloysius narrowly edged out the Patriots. Having recently joined the MAIS, the Flashes have made their presence known the past two years. The Vicksburg school boasts a number of fast swimmers, many who travel to meets across the south and compete on year-around swim teams.
When asked about the meet's competitiveness, Coach Nealey says, "There was so much parity in the field. It's gotten harder and harder because there are so many good swimmers now. In the past, we could get 7th and 8th place in races with people who aren't year-around swimmers. Now, the competition level prevents that."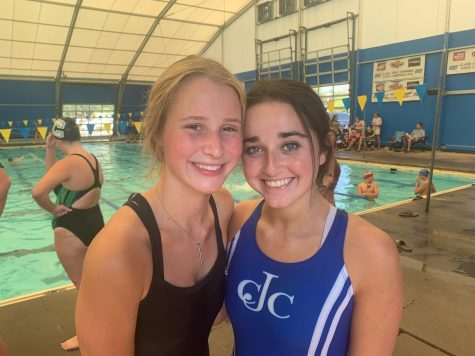 Although they can not top Prep's high number of swimmers, St. Aloysius' experience makes them difficult to beat in relay events, which are worth hefty point totals. St. Aloysius swept the boys' high school relays and won several girls' relays, allowing them to upset the Patriots and capture a win.
Although the Patriots were unable to continue Prep's winning streak, next year's team will look to start a streak of their own. Make sure to sign up to participate in 2020 if you have competitive swimming experience. Despite the recent disappointment, the Patriots will work to return to their winning ways.