What Is It? The Chicken Sandwich Wars
October 1, 2019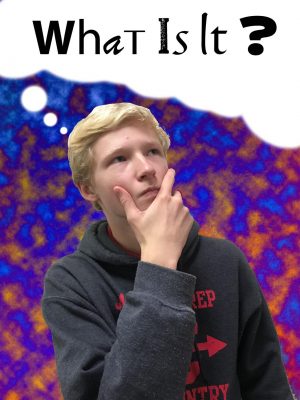 If you're active on Twitter or other social media apps, you may have heard about something called The Chicken Sandwich War—the heated debate sparked over the question, "Who has the best chicken sandwich?" Corporate Twitter accounts for Chick-fil-A, Popeyes, and Wendy's are all vying to be the answer.
It all started with a tweet from Chick-fil-A that stated "Bun + Chicken + Pickles = all the ❤ for the original," a not so subtle reference to Popeyes' new sandwich, released on August 12th.
A massive debate has sparked online over which sandwich is better. Many have remained loyal to Chick-fil-A, but the tide of converts to the Popeyes chicken sandwich is undeniable. 
Wendy's Twitter chimed in "Y'all out here fighting about which of these fools has the second best chicken sandwich," promoting its own take on the new chicken sandwich. Wendy's offers chicken sandwiches of the spicy, homestyle, and grilled variety. They made a recent addition to their lineup with the Bacon Jalapeno sandwich, which comes loaded with peppers, melted american cheese, applewood smoked bacon, fried onions, and a special sauce. This sandwich is currently only available in Canada but almost certainly will make its way south of the border. 
The frenzy over the new sandwich has resulted in a snowball effect, with many more people becoming aware of it online and going to try it themselves. The frenzy can be compared to the excitement over McDonald's Szechuan sauce. The dipping sauce was originally released for the film Mulan, but was later brought back as a promotion for the popular science fiction comedy Rick and Morty.
The new chicken sandwich has proven so popular that Popeyes sold out of its supply, which was projected to last until the end of September, in a mere two weeks. Workers have reportedly been working sixty hours a week to make up for the demand. 
The contents of the new Popeyes chicken sandwich are as follows:
A brioche bun
A piece of Popeyes classic or spicy chicken
A moderate amount of mayonnaise
Pickles (thicker than those of Chick-fil-A)
Wendy's Original Sandwichsets itself aside with its ingredients:
A bun
Wendy's chicken patty
A lot of mayonnaise
A tomato slice
Iceberg lettuce
The Chick-fil-A sandwich, as mentioned in the tweet which sparked the sandwich wars, are as follows:
A bun
A piece of Chick-fil-A chicken
Pickle slices
No sauce (but options are available)
The sandwich you prefer is a matter of personal preference and convenience, but the interest in Popeyes is at an all time high despite the nation-wide sell out. On the other hand, Chick-fil-A and Wendy's are still stocked with sandwiches.