Prep Dominates Cathedral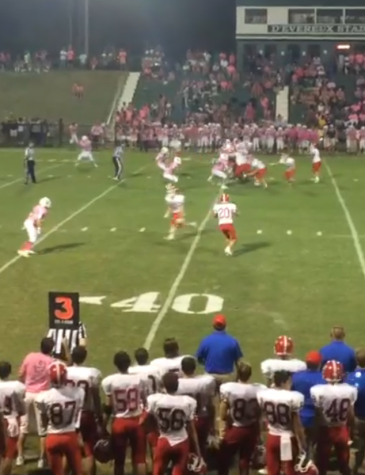 On Friday, September 2nd the Jackson Prep football went down to Natchez to take on Cathedral in Prep's first road game of the season.
The Patriots got off to a great start scoring three touchdowns before the end of the first quarter. The second quarter was just as strong as Prep once again scored three touchdowns to take a 42-0 lead into halftime.
In the second half, the game went by quickly because of the running clock rule. In the end Prep came out with a 42-7 victory.
Jacob Crawley ran for 118 yards and 2 touchdowns in his first game back from injury. Chance Lovertich continued his great season with 108 passing yards and 2 touchdowns. Jerrion Ealy, Peyton Greenwood, and Jake Newsome each had touchdowns to help lead Prep to victory.
Prep will play at home this Friday night, September 9, against Pillow Academy.