Earthwinds receives CSPA Honors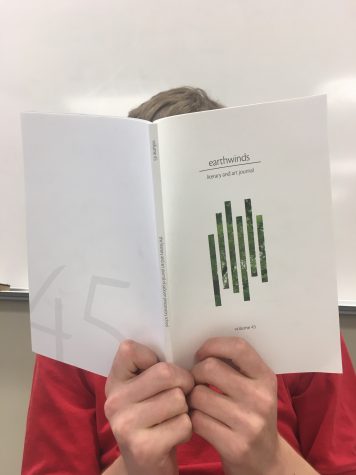 Students from last year's publication staff of Prep's literary and art journal, Earthwinds, were pleased this week to learn that their work had been recognized at the highest level. The literary magazine was awarded a Gold Medal with All-Columbian Honors in the Columbia Scholastic Press Association's Critique of Student Literary Magazines.
The Columbia Scholastic Press Association recently selected fifty-six print magazines and 15 hybrid magazines as finalists for the CSPA Crown Awards. According to the CSPA's finalist announcement, "publications are judged on their excellence as shown by their design, photography, concept, coverage and writing," and out of the 1,100 eligible publications to be selected, Earthwinds 2016 was included.
As a finalist, Earthwinds received a Gold Medal award for its 14th consecutive year. Dr. Paul Smith, the journal's publication sponsor of 15 years, stated "I am very pleased to see that the hard work of my staff is recognized with such an award."
Smith also noted that the CSPA's competition is not limited to the United States, but it is an international competition. This year's literary magazine staff is already hard at work on the next volume of Prep's Earthwinds.