Prep falls to PCS on Homecoming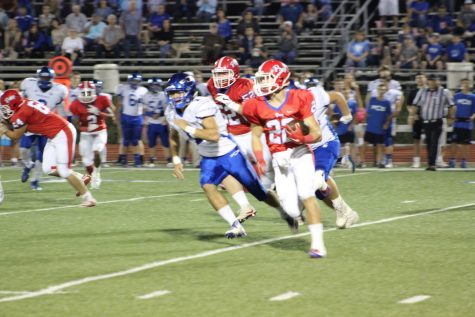 On October 14th the Jackson Prep football team took on Presbyterian Christian School in Prep's homecoming game.
The first quarter started with a bang as PCS had a 76 yard touchdown run on the first play of the game. Prep quickly responded when Chance Lovertich threw a 14 yard touchdown pass to Tate Fowler.
The second quarter was a defensive battle until PCS scored an eight yard touchdown late in the half.
At halftime the Homecoming court was presented. The senior maids were Ann Clardy Byrd, Emily Claire Herring, Rosemary Ferguson, and Jay Adams-Rucker.  The junior maids were Addison Galloway, Maddy Mazzaferro, and Macey Abraham. The sophomore maids were Jordan Headley and Emison Geiger. All of the maids were escorted by their fathers.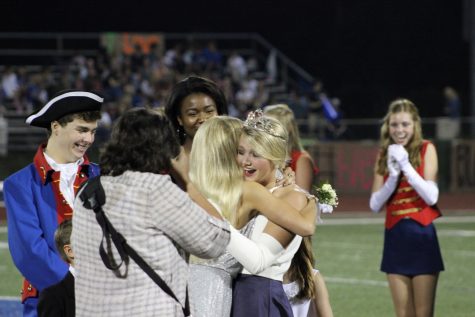 Rosemary Ferguson was crowned the 2016 Homecoming Queen. The 1986 overall basketball championship team was also recognized at halftime.
The defensive battle continued into the third quarter with the only point coming from a 41 yard field goal from Reed Peets.
PCS began the fourth quarter with two touchdown drives to take a 28-10 lead. Prep tried to make a late comeback when Chance Lovertich tossed his second touchdown of the game this time to Jerrion Ealy. However, the comeback would come up short as PCS defeated Prep 28-16.
Jerrion Ealy led the team in rushing and receiving yards. Chance Lovertich threw for 117 yards and two touchdowns.
Prep is now 8-1 on the season. The Patriots next game is Friday October 21st against Magnolia Heights.
<For more pics, view our Facebook album at https://www.facebook.com/media/set/?set=a.1201716813218901.1073741883.654043684652886&type=1&l=db01b3057a>