Community Service Club partnered with MCHS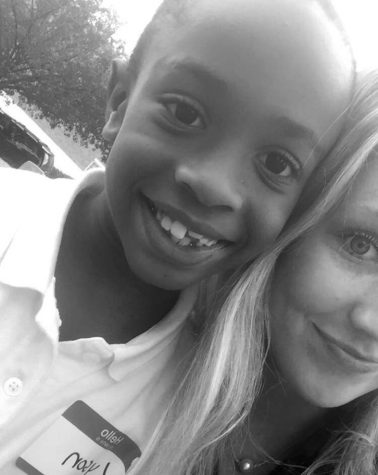 This year the community service club has gotten off to a great start. Mrs. Kelly Headley is the Head of the Community Service Club after being a co-chair last year. She is very involved in the Jackson community and a great role model for all of the students involved.
Each year, the community service club choses a community partner, this year's partner is Mississippi Children's Home Services, and each student is required to give at least 10 hours of service. The Community Service Club is excited to work with Mississippi Children's Home Services, and students have already gotten a chance to volunteer with the organization already. The organization holds a birthday party for children about once a month as well as numerous other opportunities throughout the year, including organizing materials and helping with fundraising events.
Aside from Community partner hours, service club members are required to serve 10 "in-school hours" as well as 10 "other organization" hours. The "in-school" hours may be any hours helping or relating to the school. Popular activities are volunteering in concession stands, helping with the college fair, or helping with events such as the annual show choir competition. Other organizations' hours may come from any local organization that benefits the community. Popular activities in the area are tutoring to NCC students, helping at the Mississippi Children's Museum, volunteering at Big Brother Big Sisters, as well as numerous other organizations.
A big change to Service Club this year is the addition of an online platform, X2VOL, that allows members to find opportunities and log hours online. This has been a great help to members, so that they can keep track of how many hours they have served. It also allows community organizations, as well as our partner, MS Children's Home Services, to post opportunities for members to participate in. The platform also includes an app for students to log hours on-the-go.
With the new changes in leadership and opportunities, the Community Service Club is looking to have another successful year.