Families visit students on Grandparents Day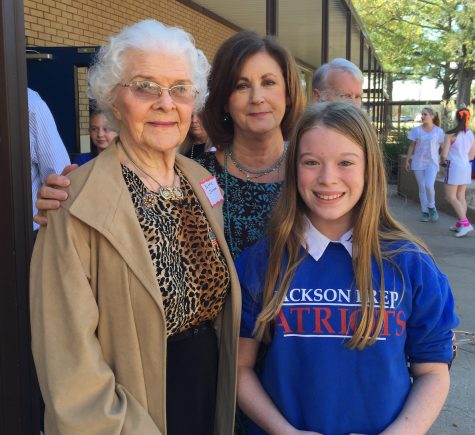 Grandparents Day was held on November 18, 2016. A parade of visitors appeared on the Jackson Prep campus to see and enjoy time with their grandchildren. Prep was glad to open their doors for family to come and see their grandchildren in their school environment.
The Multi-Purpose Room welcomed grandparents and grandchildren, and they enjoyed a delicious lunch. Cookies and brownies were plentiful, but the company was even better. The sixth grade teachers spoke and a slideshow was played. 
The day was organized by Ms. Mari Farrington. "It went very well, and there was unusually good turnout," said junior high principal Ms. Trudy Powers.