Boys' soccer claims 17th State title, 7th in a row
At Jackson Prep, strings of continuous championships are not a rare sight. A group of talent may come through a sports program that can be dominant, but as everyone knows, kids graduate and move on to pursue a higher education. This can sometimes leave a program in a need for talent, but one thing that the boys soccer program has enough of, is talent. Six years ago, a group of players began pre-season workouts with a mindset of not settling for second place. They believed that it was time to make Jackson Prep soccer an elite program throughout the MAIS and abroad. That year, a group of 20 kids set standards for Prep's soccer program that would last for six more years.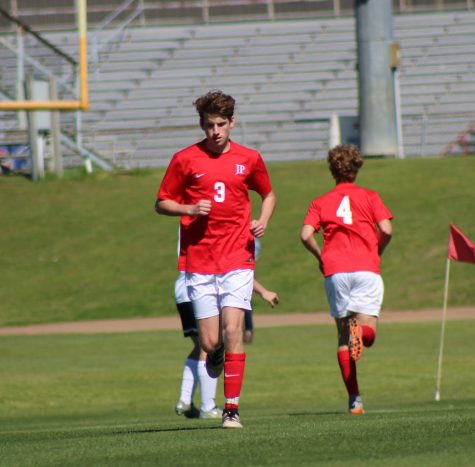 Senior Leland Meadows jogs back to recover on defense. Photo by Stewart McCullough.
Now, six years after that group of 20 students began a tradition, 28 young men look to continue that tradition and bring home a seventh consecutive state championship on February 25th.
During a pre-game talk away from the field, Assistant coach Jay Liles reminded each and every boy to define the moment. He reminded them that all they had was 80 more minutes together to define their season and define what it means to play for Prep's soccer program. Seven seniors who would play their last game in red and white had 80 more minutes to define what their legacy would be. Would they continue the dynasty or let it fall to arch-rival Jackson Academy?
During most seasons, a team should look to play someone two or three times. Head coach Jon Marcus Duncan told his team before the game, "After our first match-up loss, I thought we would only play JA once or twice more. We were fortunate enough to have the opportunity of playing them three more times. The upside you may ask, is that we have the chance to whoop them three more times." That they did.
(To see more on a tie-breaking game between Prep and JA go to: http://jpsentry.net/1168503/sports/boys-soccer-beats-ja-in-tie-breaker-to-decide-number-1-seed/)
The intensity was there, the emotion was not lacking and a determined Prep soccer team stood 80 minutes away from accomplishing everything they hoped and dreamed of.
The first half was easily dominated by Jackson Prep. Both defenses came out of the gate strong and did not allow much possession to occur in the defensive area.
The Patriots took a 1-0 lead in the 19th minute with a sophomore to sophomore combination. Mason Morgan poked an oncoming pass to John-Mark Rose who then ripped a low corner shot from 20 yards out. Like in previous games, the lead would never be secure for long.
After the halftime break, the Raiders got the equalizer off the foot of Smith Coleman in the 49th minute. Austin Ramey set up this goal from a low cross that sneaked by two Prep defenders.
Prep stormed back immediately and got the game-winning goal in the 53rd minute when Brent Hall, one of Prep's seven seniors playing in their fourth state championship, got a great pass from his fellow senior Tate Fowler and banged it home past the diving Jackson Academy keeper.
"
Tate was dribbling with it off the side when I saw the space open up and called for the ball. He sent me a perfect ball and I just one-touched it in. It was just perfect."
— Senior Brent Hall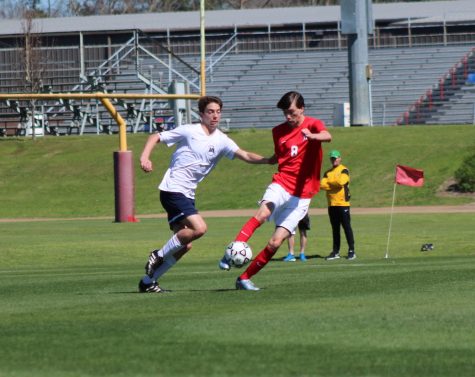 Once the final whistle blew, both Prep players and coaches stormed the field as they piled up together in celebration. Athletic Director Will Crosby handed the championship trophy and the party was on. Jackson Prep soccer players are running out of ways to celebrate and fingers to hold up in post-championship photos.
According to coach Duncan, last year they tied the record for most consecutive state title wins in Mississippi. With this title, the Prep boys soccer program has passed the record with its seventh.
Starting 6 years ago, a tradition of not settling for second began and Seniors Tate Fowler, Hunter Patterson, Jacob Crawley, John Nix Ardeledge, Joseph Upton, Brent Hall and Leland Meadows would leave this soccer program better than it was when they entered. Collectively, they are responsible for 5 of a program total 17 State championships.
As the season raps up, the boy soccer team will lose a lot of talent going into next year, but so has every team for the past 7 years. It may be a struggle to find their identity early next year, but a strong Junior class and talented sophomore group will help with that.
"
What an amazing game. Hats off to JA for a great fight, but really proud of my guys for pulling through. "
— Head Coach Jon Marcus Duncan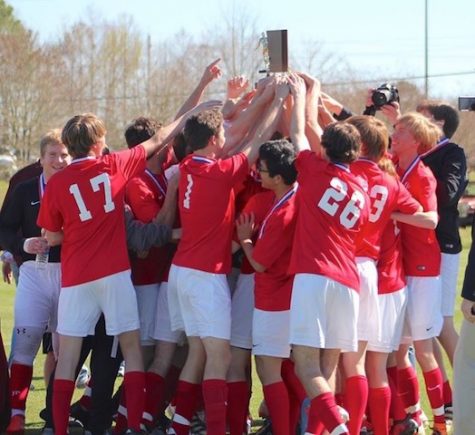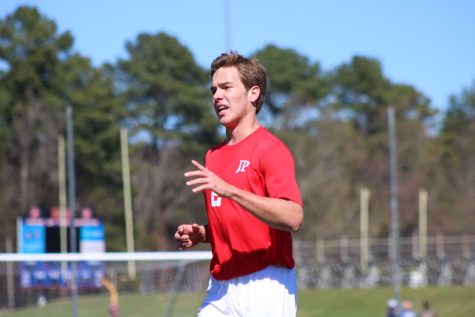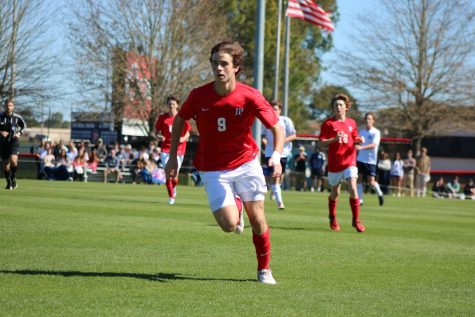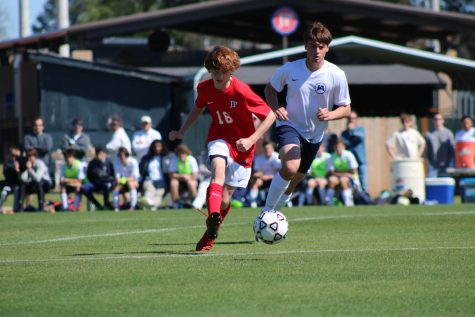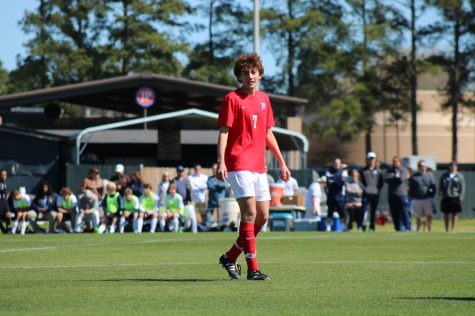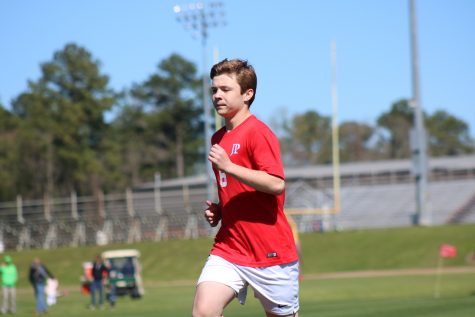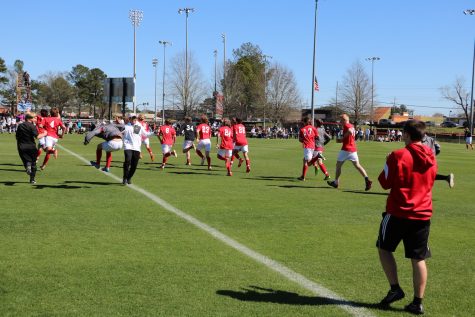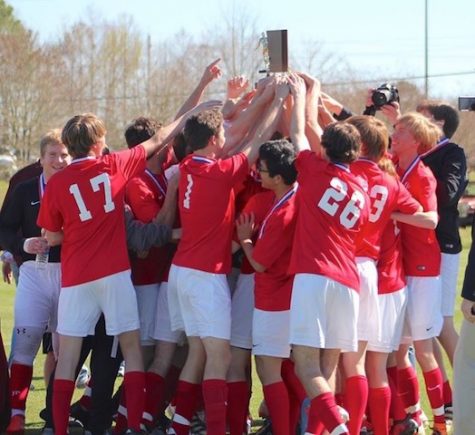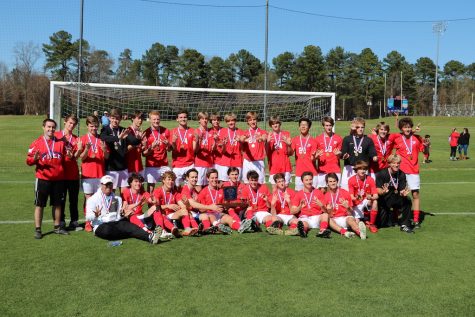 Boys soccer celebrates 7th consecutive title. Photos by Stewart McCullough.