Senior Show coming to art gallery March 7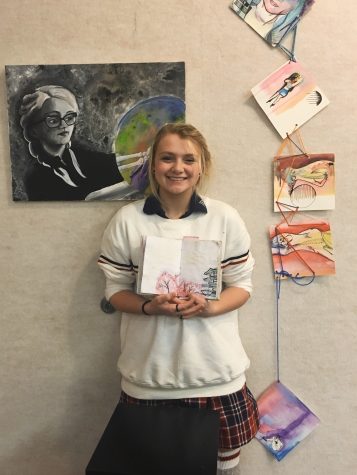 On March 7th from 5 pm to 7 pm, Jackson Prep seniors in Dr. Lynn Miller's advanced placement art class will hold their own art show in the Mary Katharine Loyacano McCravey art gallery, showcasing their best and favorite works from the 2016 to 2017 school year.
The thirteen seniors that will be presenting their work at this year's art show include Brianne Powers, Emily Claire Herring, Emily Michael, Kennedi Pass, Tripp Perkins, Sarah Tillery, Emily Clark, Reese Friday, Rosie Ferguson, Ann Bradley Maloney, John Nix Arledge, and Maggie Strickland.
Because each student's works are unique to their personality, the gallery will incorporate a vast variety of mediums, including works in both 2D and 3D. Parents and students who are not able to attend the art show can view the work throughout the rest of March as it will stay in the gallery all month.