Mabry paging in D.C. during exciting political season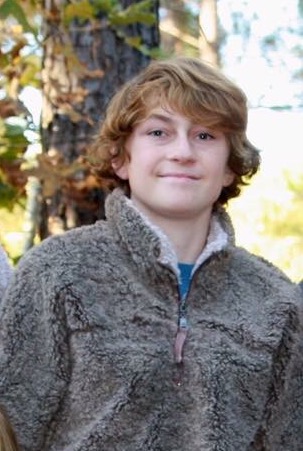 Cameron Mabry, a 16 year old Jackson Prep junior, has been selected as one out of 30 other high school juniors nationwide to page for the U.S. Senate. Mabry left for D.C. after the Christmas break and will remain for the rest of the semester.
Starting in 1829 when Senator Daniel Webster began the program, future leaders have been paging for America's current leaders by carrying bills and amendments to the Senate floor, as well as taking messages for Senators in the United States Capitol.
In addition to the daily page duties, Mabry and the other 29 pages are expected to complete at least four hours of homework each day and attend "Page School" from 6:15 a.m. to 9:45 a.m. each day.
Mabry said that he never thought that he'd one day be chosen to participate in the program.
"I was honored to have been chosen, of course, but soon after the Presidential election it became apparent that the first months of 2017 would be a historic time in Washington, especially for the Senate, which is charged with confirming the President's cabinet nominations, judges and moving major legislation," Mabry said.
In his first week, Mabry got to meet Vice-President Mike Pence, Senator Marco Rubio and a host of other national political figures.
"While at first I had the natural reservations about leaving home for so long, I immediately realized this would be a once in a lifetime experience that can never be replicated or forgotten," Mabry added. "Now I'm gaining some valuable experience and making memories that will last a lifetime."
"
I'm gaining some valuable experience and making memories that will last a lifetime."
— Cameron Mabry
"You also have to be able to recognize each of the 100 Senators on the spot," Mabry said.  "Of course, faces are all different, and easy to remember.  The toughest thing is remembering each Senator's name and state.  Some you know from TV, some you've never seen before, and others you can't forget."
Mabry has U.S. Senator Thad Cochran, his sponsor, to thank for the experience. Mabry will be returning to Jackson Prep in the fall to complete his senior year.