Juniors win 2017 Powder Puff Championship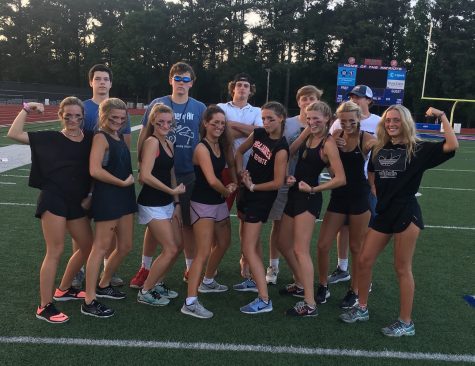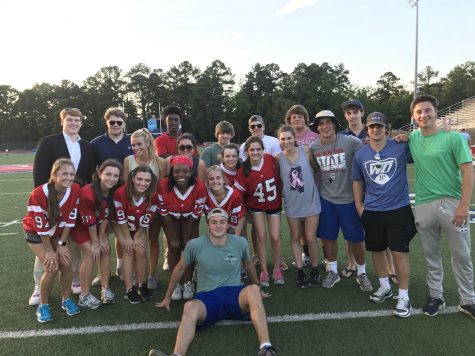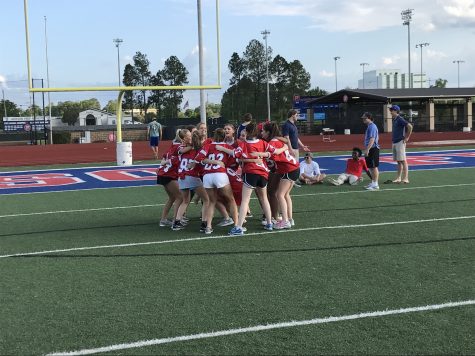 On Thursday April 20, the student council sponsored the annual Powder Puff football game on Patriot Field. Powder Puff consists of senior-high girls playing two-hand-touch football, coached by students.
The first game was between the sophomores and the juniors. The sophomores took an early 14-0 lead. Junior head coach Forrest Smith refused to let his team quit and motivated his girls to fight back into the game. The juniors were able to tie up the game at 14-14 and force overtime. In the 3rd overtime Dakota Jones ran the ball in to win the game which advanced the juniors to the championship game against the seniors.
In the first drive of the championship game, the seniors scored a touchdown on a pass from Addison Hughes to Jay Adams. The juniors marched down the field to tie it up as Dakota Jones scrambled for a touchdown. The seniors then scored on a 30 yard run by Ann Leighton Malouf to go up 14-7. The juniors quickly answered with a long pass to Katie Walker which set up a touchdown for Macey Abraham. The game was tied at half 14-14. The second half was completely controlled by the juniors. Junior defensive coordinator Nevin Wells commanded a salty defense that kept the seniors out of the end zone for the rest of the game. Dakota Jones hit Katie Walker for a long pass which set up the game winning touchdown scramble for Jones. The juniors defeated the seniors 21-14 to claim the 2017 Powder Puff championship.