Young Athletes to Watch: Burkhalter and Crumpton
Dylan Burkhalter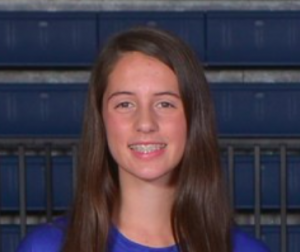 While Dylan Burkhalter is a seventh grader here at Prep, she does not have seventh grade speed.  In fact, she has been moved up to run with the junior high track team after school in addition to the seventh grade team that runs during 6th period.
In track, Dylan runs in the sprinting events. She has been rumored to run a sub-14 second 100 meter dash, which is well below the average times for girls in her age group.
She ended up participating in the MRA Invitational on March 22, the JA Invitational on March 29, the Jackson Prep Invitational on April 7, and the Junior High South AAAA meet at PCS April 12, on the junior high team and performed quite well for a seventh grader, being a major factor in the junior high girls finishing first or second in every meet.
This year she has also participated on the junior varsity soccer team and in seventh grade basketball, where her speed and athleticism has allowed her to excel as well. Outside of Prep, she plays soccer for the MS Rush Premier.
Dylan looks to have a bright future and hopes to be one of the next great track athletes at Prep.
---
Kelly Crumpton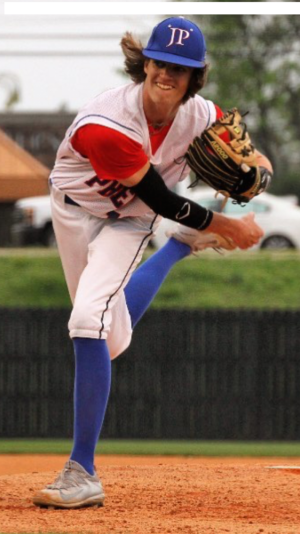 One Jackson Prep student who looks to be intriguing to watch in athletics over the next few years is 8th grader Kelly Crumpton. Crumpton was one of the quarterbacks on the junior high football team this past fall, and he also contributed at wide receiver.
Where Crumpton especially excels is the baseball field. He pitches consistently in the upper 80s, topping out at 89 mph, which puts him close to one of the fastest throwers for his age group in the entire country. He also has nice control and movement on his breaking ball, which is more in the mid-70 mph range.
When he was not pitching, Crumpton played shortstop for the 9th grade team and batted toward the top of the lineup.
His baseball skills have caught the attention of many, including the Ole Miss Rebels, who this season asked him to be in the dugout during a game versus Vanderbilt.
In April, Crumpton was called up to play with the varsity team in addition to the 9th grade team in baseball. He had his first varsity pitching appearance on Thursday, April 27 against PCS.
Next school year, due to an eligibility rule that states one may only participate in three years of junior high sports, Crumpton will be on the varsity football team as well as remaining on the varsity baseball team.
Outside of Prep, Kelly plays travel ball for the East Coast Sox. He looks to be a prime candidate to join the long list of recent great baseball players from Jackson Prep.