New Teacher Profile: Richart Schug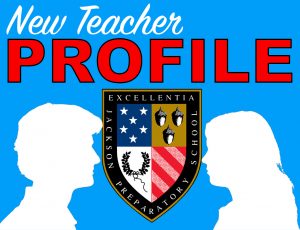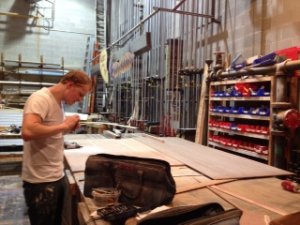 Despite being listed as a new teacher this year, Mr. Richart Schug is not a new face on the Prep campus. Mr. Schug has been a substitute for the woodworking class for a few years, and last year, he was brought in to teach the second semester of the class.
Mr. Schug is from Appleton, Wisconsin. After high school, he attended the State University of New York at Purchase, where he became interested in the theater and painting. He majored in theatrical design, where he devoted most of his time to becoming a set designer.  He realized that he wanted to do this when he saw the artistry that was necessary to build a set.  Mr. Schug was especially interested in how a stage can be New York one day and a couple weeks later can be ancient Rome.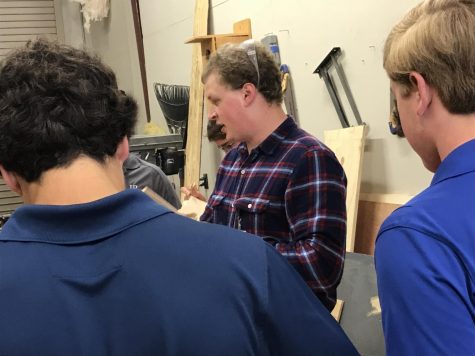 When asked about his reason for teaching, Mr. Schug said, "Honestly, teaching was never something I thought about doing."  Teaching was something that both of his parents did and was even on a list that he made of things he would least likely enjoy.  Now that he has taken that path and is a teacher, he says he enjoys when he can tell that a student has learned everything that they were taught.  
Since Mr. Schug is only teaching two classes this year, he is only at Prep for three to four hours a day. When he isn't teaching, Mr. Schug serves as the resident scenic designer at New Stage Theatre in Jackson.  He also does work for a number of other schools in the area.  He has prepared sets that have been in plays for Jackson Academy as well as Madison Central. During his free time, he enjoys anything that has to do with art. Additionally, he enjoys hiking as well as watching the show Game of Thrones.