New Teacher Profile: Haley Toler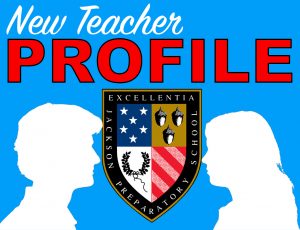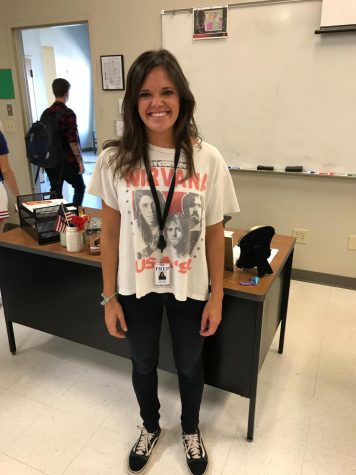 Ms. Haley Toler is a new teacher at Jackson Prep and teaches 11th grade physics.  She is also a Jackson Prep alumni from the class of 2006.  While at Prep, she played softball and ran track.
Ms. Toler attended college at Millsaps, where she got a business degree, then got a biology degree at Ole Miss.  She coaches track at Prep, and also helps out with the softball team.  She has a golden retriever named Chewbacca, because she is a big Star Wars fan.
Ms. Toler is getting married at the end of this semester in December, and she and her fiancé are going on their honeymoon over Christmas break, to Bali, Indonesia. They have plans to skydive while they are there.
Ms. Toler didn't always know she was going to be a teacher. She has always loved Prep, and said, "I love all the students; It's a great sense of community." She has always loved physics and finds it very interesting.
Some of the teachers she previously had that are still at Prep include Mr. Nathan Devine, Ms. Anna Griffin, Ms. Carolyn Tatum, and Mr. Lain Hughes. She said that since she attended Prep, there have been several updates including the new and remodeled dining commons. Toler said that a lot still feels the same however, including the pep rallies.
In her free time, Ms. Toler is a certified yoga teacher. She is also an avid runner. Overall, Ms. Toler is a very active person from the exercising she does to the sports she helps out with at Prep. She is looking forward to the spring at Prep, because track season is her favorite time of year.
"The weather is perfect; track meets are so much fun. The feeling before the gun goes off is the most nervous you will ever be."
Ms. Toler also enjoys doing puzzles, which explains her fascination with physics and the challenging material she teaches.