New Teacher Profile: Linda Self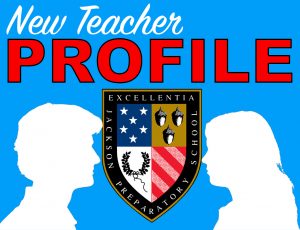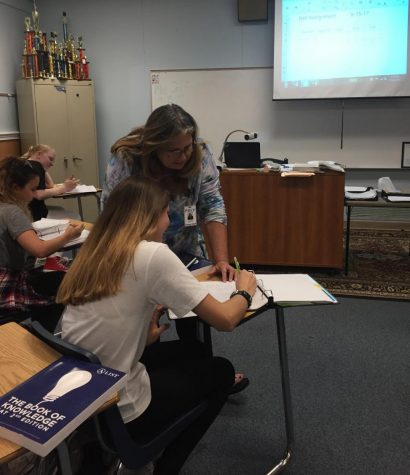 After teaching at Pearl High School for ten years, Ms. Linda Self is now one of many new members of the Prep family. You might see her walking around the junior high, or in her classroom teaching Geometry. She heard good things about Prep from her two friends who worked with her at Pearl. After teaching both Algebra II and Geometry at Pearl, she is now teaching just Geometry here at Prep.
Growing up in Pearl, Ms. Self participated in the band at Pearl High School as a flag girl. She was also a member of the flag line at Ole Miss, where she got her Bachelor's Degree in mathematics as an undergrad, after which she got her Master's Degree in Educational Theories and Practices at Arkansas State.
When outside of school, Ms. Self enjoys several hobbies, the most prominent of which is going to flea markets and garage sales to get any good deals that she can. Another of her favorite hobbies is caring for her three dogs.
Since beginning to teach at Prep, Ms. Self has been blown away by how amazing Prep is. Her favorite part about teaching tenth grade is that most of her students can't yet drive, so she can still keep her students from running off after school. This also ties in to her favorite part about teaching in general, which is being able to work with young children. She said, "I have been overwhelmed with my amazing students and the professional staff."