Former Navy SEAL inspires students to live the "Team Life"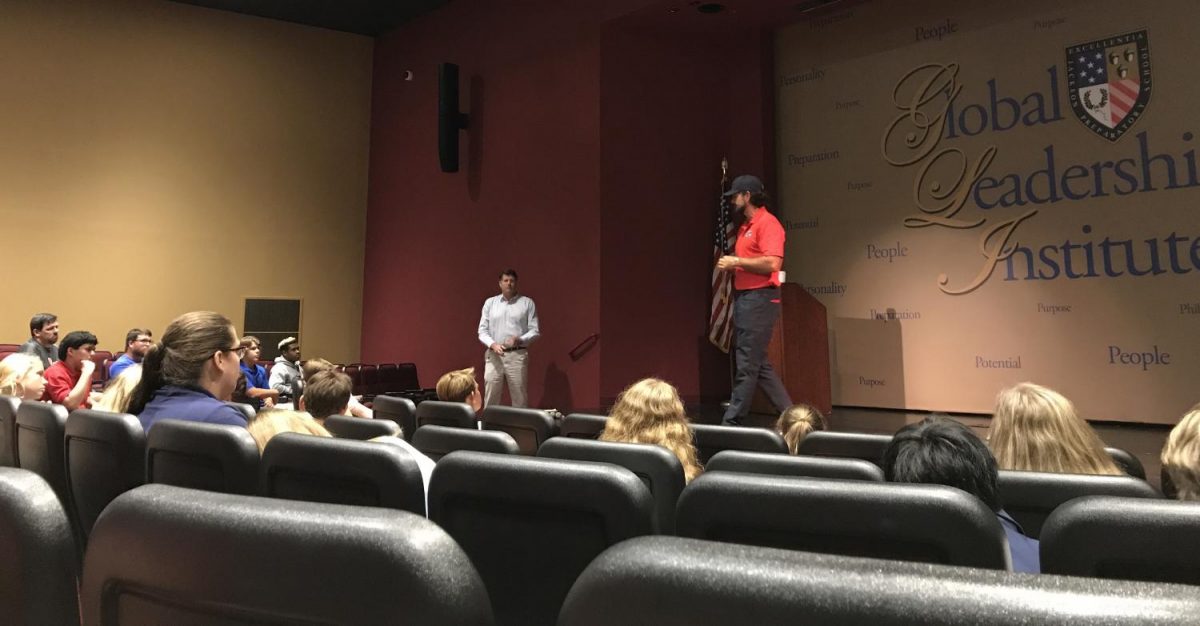 David Rutherford is a former Navy SEAL and motivational speaker. He came and spoke to the Jackson Prep student body on September 21, at the invitation of Global Leadership Institute director Col. William Merrell. 
In a follow-up meeting with a smaller group of students during 5th period, Rutherford said, "One of the most interesting things I do is to watch where people sit during my speeches and learn things from that." 
The four main ideas that form the core of Rutherford's message are commitment, training, communication, and leadership. He spoke on commitment to yourself and to others. He also told the students about training and how training never ends. He talked about communication and that one must be a good listener. He also talked about leadership and how we can all lead in our lives.
Rutherford played football in high school and wanted to play college football. In high school he was the national representative for Florida at the All American lacrosse game. He played lacrosse at Penn State and gave up on his dream of being a quarterback.
When he became a Navy SEAL it changed his life. He says he became a Navy SEAL because of God. He was trained by Rob O'Neill, the man who killed Osama bin Laden. Rutherford told students that the Navy SEALs would have to run 9 miles to get to their meals each day. He talked about the training and dedication it takes to be a Navy SEAL. He currently has 32 friends that he has lost and are at the Arlington National Cemetery.  He also talked about the "Team Mentality" as key to being a Navy SEAL, but also explained ways in which students could apply it to their own lives.
More information about David Rutherford and his ongoing work as a motivator can be found at his website, https://teamfroglogic.com.