Album Review: Melodrama by Lorde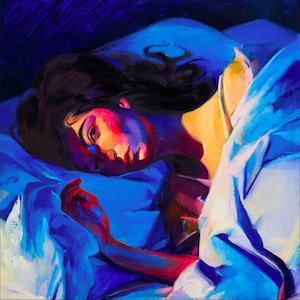 Lorde's album Melodrama was released June 16, 2017. This was Lorde's second album, following Pure Heroine, which was released in 2013. The album is said to follow a single house party, speaking of the loneliness and awkward encounters that often ensue.
The first single, "Green Light", was released March 2. It's very catchy, with an upbeat chorus and a bit of sadness in the lyrics. Lorde said of the single, "I realized that this is the girl at the party dancing around crying about her ex-boyfriend who everyone thinks is a mess." This song was met with much praise, and it hit number 19 on the Billboard Top 100.
"Liability", released only 8 days later, couldn't be more different than "Green Light". While the words remain somber, she is no longer speaking of the loss of one love; rather, she is speaking of her tendency to drive away all love. The music is slow and sad, accompanied by only a piano.
The rest of the songs on the album certainly meet the precedent set by these two singles. The songs are interesting, unexpected, and cathartic. She presents uncomfortable experiences through truly great songs, describing them beautifully without romanticizing them. Junior Anna Stack said, "With songs like 'Homemade Dynamite' and 'Green Light', this is one of my favorite Lorde albums yet. I love the new direction she's going in." This album shows the growth she has undergone since she released Pure Heroine when she was only 17. It manages to accurately portray her loneliness without being pitiful.
Melodrama was certainly worth the wait, and it leaves fans of Lorde waiting for a new album, hopefully sooner than this one came.