New Teacher Profile: David Matthew Butts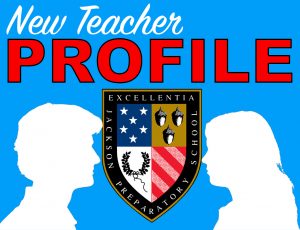 Coach Matt Butts is one of the 20 new faculty and staff members here at Prep. His main responsibility is leading the Junior Varsity football program as head coach, a position that requires much time and effort. Coach Butts also supervises a study hall period and a weightlifting period during the school day.  
Coach Butts is from McAllen, Texas, a city near the US-Mexico border. He dreamed about becoming a coach since the age of three, and at the University of West Alabama he got the opportunity to experience a football program as a student assistant. He was attended school there and soon transferred to Mississippi College where he graduated with a degree in kinesiology.
Coach Butts met his wife during summer school at East Mississippi Community College (which has recently been featured in the popular Netflix series Last Chance U, a series featuring the EMCC Lions football program). He currently has four children-18 year old Kyle, 16 year old Katie, 15 year old Kevin, and 2 year old Kick.
Coach Butts comes to Prep most recently from East Rankin Academy, where he was a football coach for 10 years. He says he absolutely, positively, loves Prep. He also says that everyone here has been so helpful and so welcoming.
While away from Prep, Coach Butts is usually spending time with his kids, something he enjoys tremendously.  He also enjoys keeping up with many sports, and he likes to play golf on occasion.