Prep Football Preview: MRA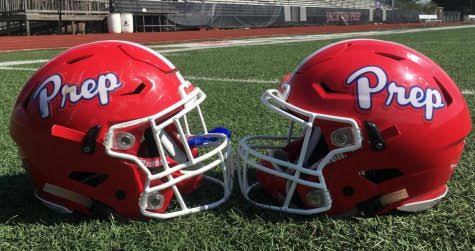 Jackson, MS. — The Jackson Prep Patriots will return home from their three-game road stint Friday to play a 4-A conference opponent in Madison-Ridgeland Academy. The Prep Patriots are coming off of three big road wins over Presbyterian Christian, Jackson Academy, and Oak Forest respectively.
Jackson Prep traveled to Louisiana last week and overshadowed a normally explosive team in Oak Forest. The Patriots put up a commanding 57 points against the Yellowjackets and ended up leaving Amite, Louisiana with their eighth win of the season.
The MRA Patriots are coming into this game with the baggage of a two-game losing streak. MRA had a home matchup last week versus Jackson Academy and competed with the Raiders early, but JA produced a 20 point fourth-quarter and ran away with it late. With this loss, the Patriots will now have to travel Flowood to take on an undefeated Jackson Prep team, and with no sense of team momentum.
Game Overview:
Time: 7 pm, Friday, October 13th
Location: Patriot Field, Flowood, Mississippi
Records: Jackson Prep (8-0) MRA (5-3)
Matchup of the Week:
Prep's Peyton Greenwood and Nevin Wells versus MRA's Bailey Rademacher and Lee Tanner. 
The Jackson Prep defense has shown that they are a force to be reckoned with all season, and a big part of that success has been because of their secondary. The back end of this secondary has been led by upperclassmen like Nevin Wells and Peyton Greenwood. If MRA wants to have success in this game the team will have to find a way to get athletes like Bailey Rademacher and Lee Tanner into the mix. For the Patriots to get these players involved they will first have to get through Greenwood and Wells who have combined for three interceptions on the year. Last week, Rademacher had three receptions for 32 yards and a touchdown versus JA, but he and Tanner will have to have much more explosive games this week if they want to go home Friday with a win.