Mistletoe brings holiday cheer
Sponsored by the Junior League of Jackson, Mistletoe Marketplace was held from November 1-4 at the Trade Mart in Jackson. November 1 was the Preview Gala and Auctions when people wore cocktail attire, ate, and got to shop early.
On November 2 and 3, Mistletoe shoppers arrived early in order to both shop and eat brunch. The majority of the shopping occurred on November 2 and 3 after the brunch and all day on November 4.
At the market, Baptist Health Systems sponsored a fashion show on November 3 in which people who were caretakers of any ill person got to be models and walk the runway. Actress Kimberly Williams-Paisley spoke about her mother who had Alzheimer's disease. Later that afternoon, a tween fashion show took place that was sponsored by the University of Mississippi Medical Center. Elam Roberson was the featured singer at the tween fashion show.
This event brings people from all over the state and other states to come and shop. Christmas music plays, and decorations for the upcoming holidays fill the Trade Mart. People shop everywhere. Some booths are hard to get into because they are so crowded with people. The shopping is split up by a center court where different people entertain the shoppers by singing or playing instruments. One tent is like a food court and has various options of food for sale in it.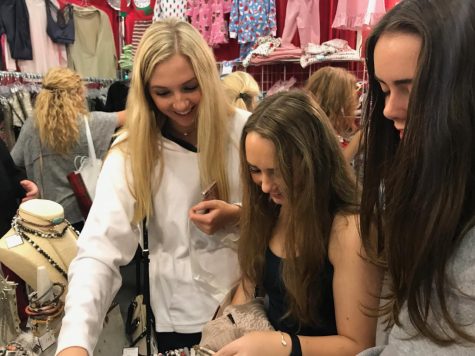 There are booths from Jackson and other cities across the United States that come and sell their merchandise or food. This is a great place to go ahead and start buying gifts for the holiday season, and the food tents are a great place to get a snack in between shopping at various booths. Senior Katie Walker said, "I like Mistletoe because you can get a lot of Christmas shopping done." Mistletoe is a great way to begin celebrating the holiday season.