Big Sis/Little Sis party welcomes holiday season
a.k.a. "Rollin' With The Sevies, Part 2"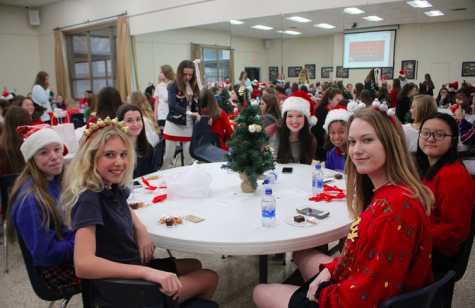 Oh, December. What a wonderful time of the year. Presents, fires, and Christmas cheer. But the most fun thing about December is clearly the Big Sis Lil Sis party! Everything from brownies to hat decorating competitions–oh, and how can you forget about the tacky sweaters? This is one fun day that no one would want to miss.
The sevies got together with their Big Sis' and made Christmas hats on December 5th. Each Big Sis and Lil Sis got a chance to show off their hats on the runway. There were three judges they were aiming to impress. The categories were best theme, best walk, and most creative. The different Christmas sweaters were interesting to look at as well. Personally, the most creative "hat" was a headband with a big present wrapping bow on top. It was a very fun day, enjoyed by all.