Mississippi's bicentennial commemorated with new museums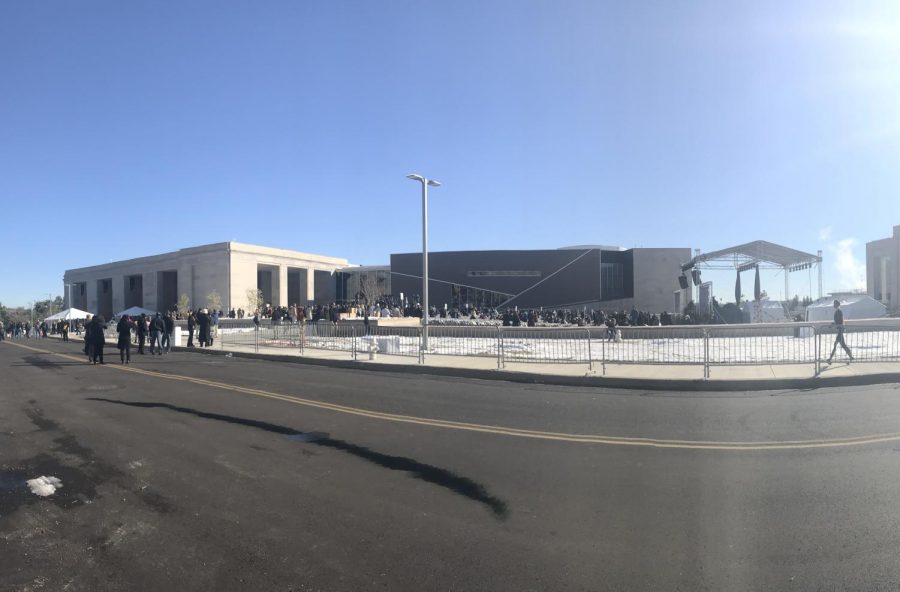 On the 9th of December, thousands of citizens from all over the nation witnessed the opening of the Mississippi Civil Rights Museum and Museum of Mississippi History. This one-of-a-kind institution is America's first state funded civil rights museum. With an insight into the civil rights movement, this museum has over 20,000 artifacts from 1945 to 1976. Adjacent to the Mississippi Civil Rights Museum is the Museum of Mississippi History. This complex holds many artifacts from 13,000 B.C. up until present times. With interactive exhibits and stories from historical Mississippians, this museum is a must see.
President Donald Trump made a brief appearance for a speech inside the museum during the day. He acknowledged several civil rights leaders such as Medgar Evers, James Meredith, and Martin Luther King Jr. President Trump took a private tour of the facility with current Governor Phil Bryant.
There was much controversy and many protests over President Trump's visit. Mayor of Jackson Chokwe Lumumba, civil rights activist Amos C. Brown, U.S. Representative John Lewis, and U.S. Representative Bennie Thompson were some of the major leaders in boycotting President Trump's visit. Protests such as anti KKK and anti Trump were very lively with several hundred demonstrators on High Street. Shortly after President Trump left, there was a large assembly outside in which Mrs Evers and many other speakers told stories and the importance of these two museums. With governors, senators, and representatives of Mississippi in attendance, this was a remarkable day to celebrate Mississippi's bicentennial, which fell on Sunday, December, 10, 2017.
Following the assembly, there was a ribbon cutting for the opening of the museums. Special guests such as former governor William Winter, former Justice of Mississippi Supreme Court Reuben Anderson, current Governor Phil Bryant, civil rights activist Myrlie Evers, Lieutenant Governor Tate Reeves, Congressman Gregg Harper, and Senator Roger Wicker, assisted with the ribbon cutting, which then made the two museums officially open. With tickets selling out in the first 15 minutes, they were nearly impossible to come by in order to get into the museum for opening day. With a swarm of people heading inside for their first look at history, this was an incredible day for Mississippi.
Many groups came from all over Mississippi to take part in this special day. Boy Scout Troop 8 of First Baptist Church of Jackson had the honor to be honorary guards for this special day. This special museum costed nearly $90,000,000 which was raised by many donors who gave their time and money to this great complex. These spectacular museums are now open to the public seven days a week for you to see our state's history.
See more about these museums and their openings: www.mmh.mdah.ms.gov