Allie and Ainsley's Appetite: Basil's vs. Beagle Bagel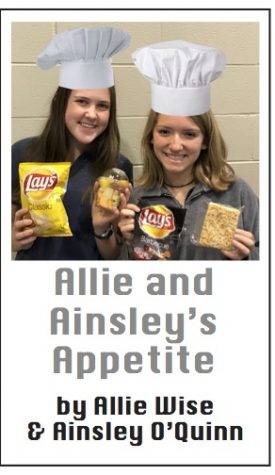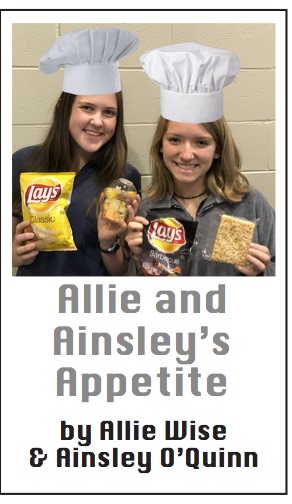 Welcome back! For our third matchup of restaurants, we are visiting two sandwich shops: Beagle Bagel and Basil's.
Beagle Bagel is a staple restaurant in Jackson. Everyone knows and loves it.  It's a great option if you want something quick but want something more than fast food. Their menu consists of many different bagel sandwiches, including their speciality:  the chicken salad sandwich; their pizza bagels are also a big hit.
Their prices are pretty reasonable. You always have the option to get a side of bagel chips, which are very good, although one time we went and they were out of bagel chips. We are not really sure how at a bagel sandwich shop you can be out of bagel chips. Beagle Bagel's quality of sandwiches is always exceptional, but their fruit is not so great. The fruit usually tastes soggy and is not very fresh. Their desserts are good, but they are really sugary. They have a large selection of cookies, cakes, cinnamon rolls, and petit fours, our personal favorite being the cinnamon rolls.  Overall, we both really like Beagle Bagel.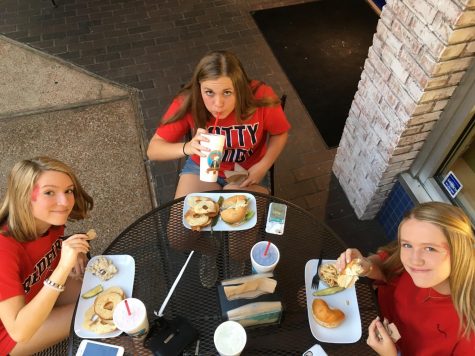 The next restaurant up is Basil's. While not everyone knows about Basil's, they should. It is a lunch deli serving paninis, sandwiches, salads, and pizza. They are only open from 10:00-2:30 on the weekdays, which is unfortunate because Prep students can only eat here on half day.  However, when given the chance, they should take it. The food is very good and served in a timely manner. When you order, you are given a number, and someone brings your food to your table shortly after. You have the option of sitting inside in the area that consists of Basil's, Rooster's, and the rest of the stores in the building or sitting on the small patio outside. Basil's and Rooster's, which is a burger restaurant, are owned by the same people. The customer service is friendly and welcoming. The quality of the food is consistently good. The pizzas are a favorite along with their paninis. Our personal favorite is number three–turkey, fresh mozzarella, basil, mayonnaise, and roma tomatoes.  We have been there countless times, and we always love our meal. It is in a convenient location as well. You can grab a bite to eat at Basil's, shop for some clothes or a skateboard at Swellophonic, and get a French pastry or some gelato at La Brioche.
The winner of our favorite sandwich shop is Basil's. Both restaurants are good lunch options, but Basil's beats Beagle Bagel.  With its amazing sandwiches and high quality pizza, it is a great place to grab a quick but excellent lunch.