Kelly's Album of the Week: Stadium Arcadium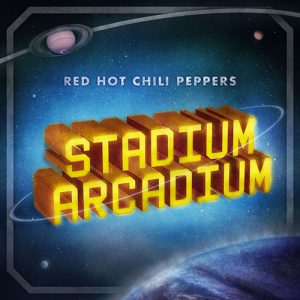 I'm kicking back up the Album of the Week with one of my favorite albums– Stadium Arcadium by Red Hot Chili Peppers. Stadium Arcadium is the ninth studio album by RHCP, and it captures the essence of their unique funk/rock style. The album is a 28 song masterpiece that does not have a single weak song.
In 2006, John Frusciante, Flea, Chad Smith, and Anthony Kiedis spent countless hours in the studio making the best songs possible. The first song is the hit single, "Dani California," which is followed by another hit single, "Snow ((Hey Oh))." John Frusciante's mastery of songwriting is one of the main reasons why this album is so good. When a song like "Readymade" is considered a 'deep track,' you know that the album is full of amazing songs.
Anthony Kiedis' lyrics have matured immensely since the 80's. He shows this with songs like "Hard To Concentrate," where he says "All I want is for you to be happy and/Take this moment to make you my family." These lyrics are vastly different from his songwriting on Freaky Styley.  
The bass lines by Flea and great funk drumming by Chad are coupled amazingly with Frusciante's Hendrix-like guitar playing. Some of my favorite tracks are "Charlie," "Hey," and "Storm in a Teacup." This album is worth a listen. With the variety of styles there is something for everyone.
About the author: As an avid listener of music, guitar player, singer, and band member, I thought it might be fun to give my two cents about music I enjoy. I'm a fan of most genres, but really I just want to hear music with some artistic merit. I hope to get people to listen to music they haven't heard and see if they like it. Also, feel free to suggest any music for me to listen to.