Clay, Trap & Skeet Club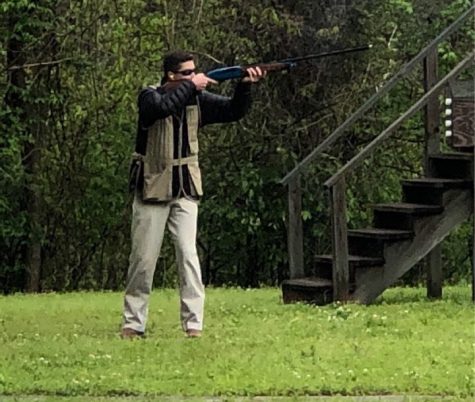 One of the newer clubs at Prep is the Clay, Trap, & Skeet team. For those unfamiliar with these terms, it is a type of shooting team. Known previously as the Gun & Bow club, the name was changed this year and various different activities and events were added.
The Clay, Trap, & Skeet team is a co-ed club open to anyone in grades 8-12. The team competes in various tournaments and events every Saturday. The season runs from February to April and practices every Tuesday for 2 hours. The practices take place at Providence Hill Farms in Flora, which has always been a big supporter of Prep and hosts a multitude of events. The tournaments take place at Providence Hill, Turcotte Shooting Club on the reservoir, and Capital Gun Club. The team is lead by Jimmy Grant from Providence Hill. Grant is also the coach of the Mississippi College Clay Target Shooting Team.
Clay, Trap, & Skeet are three different shooting events using shotguns. Shooting clays is a golf-course-like event where the contestants travel around to different stations to shoot at moving clay targets. Each station is different in the setup and the way to target moves. Trap is another event where the person shoots at the same clay targets but this time they are moving up and away or are thrown right at you. Skeet is a more uptempo version of trap where the targets can be crossing in front of you or there could be more than one target.
The team closes out the season with the state tournament on April 14th and April 21st. Junior Christian Webber says "It's been a good season so far. We have won a lot and are looking to close out the season with another couple of wins in the next two weeks". The team had a good turnout this season and is looking to increase involvement and of course win.