REVIEW: Vance Joy releases new album "Nation of Two"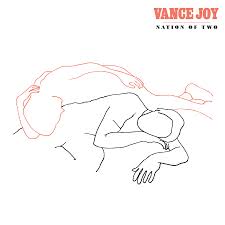 Vance Joy's new album, Nation of Two came out February 23 after releasing singles since July. Joy said of the album, "Nation of Two describes a perfectly self-contained couple; their world beginning and ending at the bed they share, the car they ride in, or any other place where they're together… the idea that their love for each other gives them their bearings; a point of reference that makes sense of life." This is Joy's second album, following Dream Your Life Away. Dream Your Life Away, which was released in September of 2014 in the United States, featured Riptide, his most famous song from either album. This album, however, is "Different than what he usually does," according to Junior Grace Parker.
His first single, released July 12, 2017, is called "Lay It On Me." It reached number 4 on Billboard's US Alternative Songs.
Four more singles were released in anticipation of the album: "Like Gold" on November 3, "We're Going Home" on January 12, "Saturday Sun" on February 12, and "Call If You Need Me" on February 11.
Overall, the album is fun to listen to, if a bit monotonous. That sounds rude, but I just mean that most of the songs sound pretty similar. Most of the songs are pretty chill, which is nice. Junior Kennedy Marble says of one of these songs, "I really like the song 'Like Gold' because it has a really good beat."
Some fans see this album as a let down from his previous album, Dream Your Life Away. Junior Georgia Perkins says that is it "not his best," while Elizabeth Herring says, "I don't think it's as good as his old one."
Despite this possible disappointment to old fans, it is still an enjoyable album that is fun to listen to.