Catching up with the royals
HEAR YE, HEAR YE. The British royal family has received a lot of attention lately, and it's time for you to know why:
1. The royal wedding:
Prince Harry and American actress Ms. Meghan Markle met on a blind date in early July 2016. Harry proposed to Markle while the two were having dinner at his Kensington Palace apartment in November 2017. In a televised interview following the announcement of their engagement, Harry said the following of their engagement: "Everything was just perfect. It was like this beautiful woman just sort of literally tripped and fell into my life."
The wedding was on Saturday, May 19 at St. George's Chapel in Windsor Castle. The ceremony was followed by a carriage ride and two wedding receptions for the couple, one with about 600 guests and one with about 200 guests.
Prince Harry and Ms. Meghan Markle will now go by the tiles Duke and Duchess of Sussex, which are titles given to them by Queen Elizabeth prior to their wedding.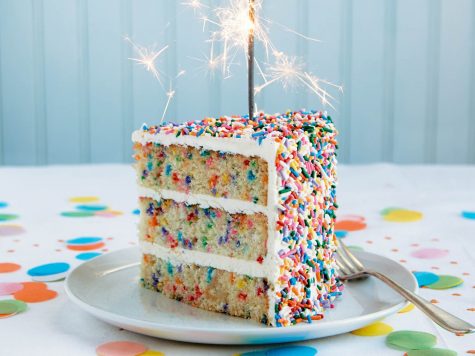 2. Birthdays:
Both Queen Elizabeth and Princess Charlotte celebrated their birthdays recently. Queen Elizabeth celebrates two birthdays each year, her actual birthday on April 21 and her official birthday in June. This April, the Queen turned 92, and the British Broadcasting Corporation threw her a concert party to celebrate.
Princess Charlotte turned three on May 2. Kensington Palace shared this news by releasing a photo of her from her first day of nursery school in January. Princess Charlotte and her brother Prince George will lead the bridal procession at Prince Harry and Ms. Meghan Markle's wedding.  
3. A new baby:
Prince William and Princess Kate welcomed their third child Louis Arthur Charles on April 23, just two days after the Queen's birthday. As with the arrivals of Prince George and Princess Charlotte, Prince William was present for the birth.
In the couple's public appearance after the baby was born, Princess Kate wore a similar red dress to the red dress that Princess Diana wore upon announcing the birth of Prince Harry.
The Duchess captured two photos of the baby and Kensington Palace released them on May 5, one solely of the new prince and one of the prince and older sister Princess Charlotte, similar to the photos taken by the Duchess when Princess Charlotte was born.
4. Prince William and Princess Kate's anniversary:
Days after the birth of their son Prince Louis, The Duke and Duchess of Cambridge celebrated their seventh wedding anniversary on April 29. The couple received an outpouring of messages on social media, which included  mentions of the enjoyment people had in the past while watching their wedding and the enjoyment people have now to see their relationship develop.
5. The Queen's new sunglasses:
Finally, the Queen is sporting some new shades this summer, and she's sporting them with style. Long live the Queen!