Prep students really can go anywhere
Jackson Prep's outstanding academics, arts, and athletics allow many students to explore their passions, as well as develop dreams for their futures. The Class of 2018 has been an exceptional class, and many of the students have decided to follow their dreams across the country, and even across the world. Here are a few who responded to our inquiries.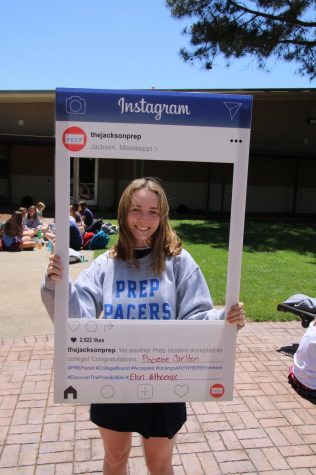 Phoebe Carlton: Phoebe will be attending Elon University in North Carolina. Elon is a medium sized liberal arts college that has a beautiful campus two hours from the beach and the mountains. The professors are very passionate and know each of their students due to the class sizes being capped off at 33 people. She was recommended to look at Elon by her former show choir director, Ms. Holbert, because of their amazing performing arts program. While she is not majoring in performing arts, she is looking forward to majoring in art. She knew she wanted to go to Elon when she went to the campus and got breakfast with a student, and they told her all of the great things that Elon has to offer like their outdoors club, their professors, and their study abroad opportunities.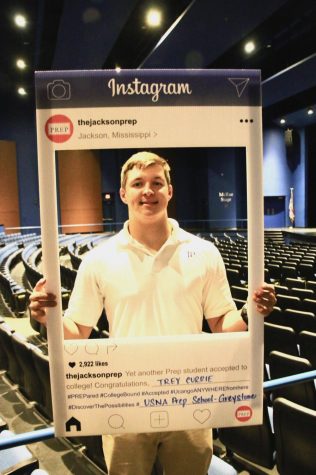 Trey Currie: Trey will be attending  Greystone Preparatory School at Schreiner University. He wanted to attend the Naval Academy right after high school, but was offered a scholarship, which almost guarantees him an appointment to the class of 2023, through the Naval Academy Foundation program. This scholarship, which only about 50 other people in the United States receive, allowed him to pick from a list of 18 different prep schools around the country. He picked Greystone at Schreiner University because it was the only prep school that was a four year university and offered true college classes. Unlike any of the other prep schools, this program was dedicated to helping students get into a service academy, and if worst comes to worst and they didn't get in, they still have a year of college credit, which means they wouldn't lose a year of school. Trey was drawn to this program after a friend of his, who was also trying to attend a service academy, decided to go to Greystone and said it was the best decision he had ever made. Trey decided to go up to Kerrville, Texas for a tour of the campus and to meet the directors. "What I found was a very focused group of people who were highly motivated and pushed each other."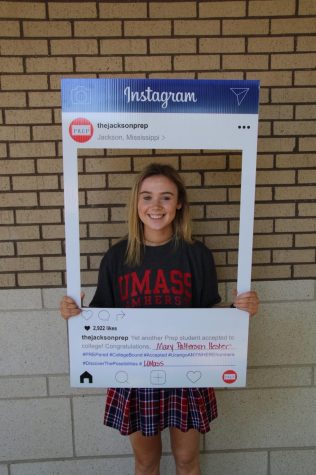 Mary Patterson Hester:  Mary Patterson will be attending the University of Massachusetts Amherst. She chose UMass for a multiplicity of reasons, but the main factor was not wanting to attend college in the South. After not getting into her top two colleges, she applied to about 15 other schools, almost entirely small, private liberal arts colleges, and a couple of safeties. Of her safety schools, UMass offered her the most money, and it is in a association with 5 other colleges, (Amherst College, Mount Holyoke, Smith, and Hampshire.) Essentially, she will be able to take all her classes at Amherst College for the price of UMass classes with scholarship. Furthermore, she really loves Massachusetts- "It's a hub for the best colleges in America." Her goal is to go to UMass for two years and then transfer into an Ivy League or Amherst college. She knew for sure that she wanted to go to UMass after she visited her other choice, which was Reed College in Portland, Oregon. After she knocked Reed out, the decision was clear, UMass was the school for her. A bonus is that it is super close to Boston, her absolute favorite city in the world.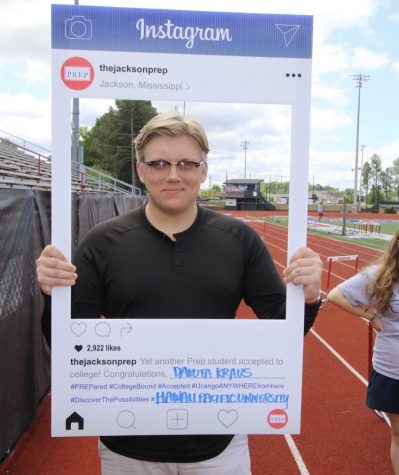 Dakota Kraus: Dakota will be attending Hawaii Pacific University, which is a private university located in Honolulu on Oahu. Dakota chose to go there due to their  outstanding multimedia cinematic production and marine biology programs. "Location and community are 2 of the biggest factors in film and, as you can imagine, these are both amazing at HPU!" He was undecided until he made it into the International Vocal Ensemble at HPU. He was considering Birmingham Southern College and The University of Colorado Boulder, but the admissions office and professors at HPU were much more personal and responsive, even when they were off working hours. "Everything just fell into place for HPU to be the perfect college for me."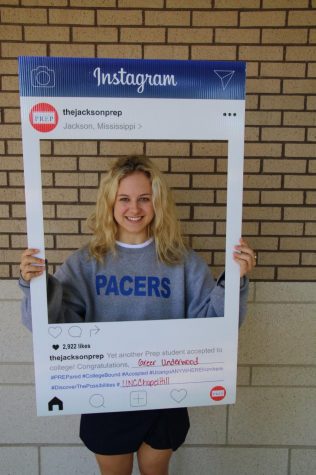 Greer Underwood: Greer will be attending the University of North Carolina at Chapel Hill. She decided to consider this school because her dad went there for undergrad, and she also worked with a history professor there, Dr. William Ferris, on a fascinating civil rights photography research project. She worked alongside several graduate students, including students at Duke University and the University of Virginia. UNC's basketball program was also a plus too! She made her decision to go to UNC largely based on how quickly she became comfortable there. She expressed her excitement by saying, "The civil rights Photography project was daunting at first to say the least, but everyone involved went out of their way to make me feel like a valuable part of the team. I know that I will be constantly motivated to be my best there, but that I will have a blast while doing it."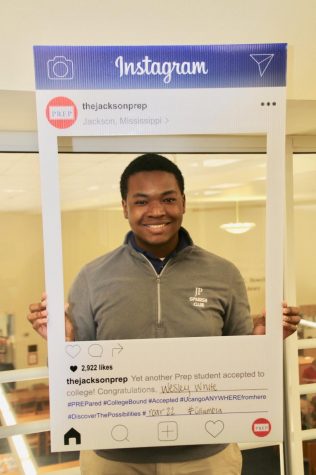 Wesley White: Wesley will be attending Columbia University in New York City. One of the things that drew him to look there was the amount of diversity and student activism on campus. He didn't want to go to a homogeneous school, and Columbia fit the bill. He also wanted to go to a university "that has rigorous academics and ample opportunities to travel abroad." He knew that he wanted to attend this college when they showed interest in more of what made him who he was and not just his academic achievement. After he got accepted, the recruiter for the Mississippi area wrote a note to him and showed that she had read his essay and admired him as a person. That was the selling point for him.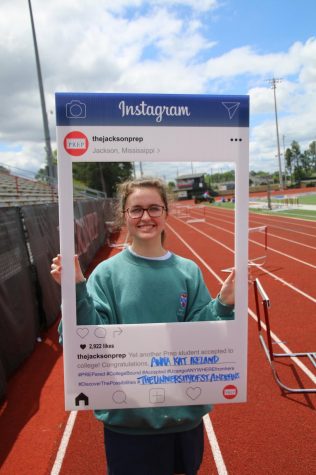 Anna Kat Ireland: Anna Kat will be attending the University of St. Andrews in Scotland, and she is planning on studying the Classics. Anna Kat is looking forward to being in a fun place and great learning community. She is going to get all of her dorm room items at IKEA in Scotland because it is easier to buy her dorm room items there than to ship them from the U.S. Anna Kat said, "The opportunities I will have over there are amazing and I want everyone to know to apply to somewhere out of your comfort zone. College is a once-in-a lifetime experience." 
–Olivia Moore also contributed to this story.