MOVIE REVIEW: Ant-Man and the Wasp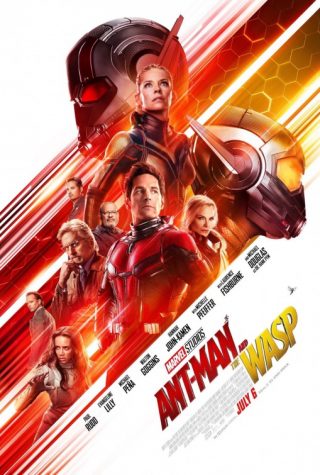 Ant-Man and the Wasp is the sequel to 2015's Ant-Man, produced by Marvels Studios. Quickly after the release of Ant-Man, talks of a possible sequel arose; the filming process beginning in August of 2017.
After the hype associated with big films such as Black Panther and Infinity War, Ant Man and the Wasp has a smaller scale plot. Although this may seem like filler to hardcore fans, it can stand alone in its own right as a fun a quirky comedy.
Like the first one, the movie has jokes very similar to that of Deadpool with its timing and delivery. The movie also has multiple jokes referring to past Marvel movies that many avid fans will enjoy.  
The plot is pretty one-dimensional and flat, but does just enough for this type of film.  The characters have enough of emotion and humanity in them that you can relate and even sympathize with them throughout the movie, each character going through sufficient amounts of development. There certainly are parts in the story to pull at your heartstrings, but they were in small amounts to keep the fun, light-hearted feel.
The action scenes were interesting and creative, but if you're looking for the usual action-filled Marvel movie, this isn't it.  The few action scenes it did have were already included in the trailer, unfortunately. The closest thing to supsense it had were the constant Tom and Jerry-esque chases that endured throughout the majority of the movie. These parts were exciting initially, but became exhausting about half-way through the movie.
All things considered, Ant-Man and the Wasp, though not a largely important contribution to the MCU, is a fun movie that has something for everyone of any age to enjoy. Casual viewers will come to like its dry humor and select action sequences, while die hard fans will enjoy the subtle nuances and Easter eggs that call back to past Marvel films.