Week 2 football preview – Washington School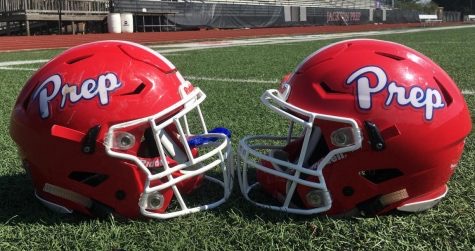 Flowood, MS. — Jackson Prep will return home Friday to take on a Washington General's team that has yet to find their stride this season. The Generals got shut out in their season opener at home last week 31-0 to Prep's cross-town rival Jackson Academy. Washington will, however, come into Friday hoping to turn their offensive woes around. The General's only put up 138 total yards last week, and they did not complete a pass through all four quarters.
Unlike Washington, the Prep Patriots have been a tear on offense thus far. The Patriots put up 42 points in the opening quarter in last week's win over East Rankin, and they finished the game with over 300 all-purpose yards. The Patriots were once again led by senior running back Jerrion Ealy who totaled 153 yards and four touchdowns. If Prep is able to replicate the early game success that they had last week in Friday's game, the General's will not have a great shot in their first road game of the year.
Game Overview:
Time: 7 pm, Friday, Aug. 24
Location: Patriot Field, Flowood, Mississippi
Records: Jackson Prep (1-0)  Washington Generals (0-1)
Streaming Link: jacksonprep.live
Player to Watch:
Adam Norsworthy:
The Jackson Prep Patriots are led by many key players this year, but one player that will look to lead the charge for the team is senior Adam Norsworthy. Norsworthy plays on both sides of the ball and has proven to be productive at each position he has played. Against East Rankin, Adam rushed for 37 yards and a touchdown while also adding two tackles and a sack on defense. He will look to continue his success this week in his final opening night home game at Patriot field.