JH football team defeats East Rankin 35-6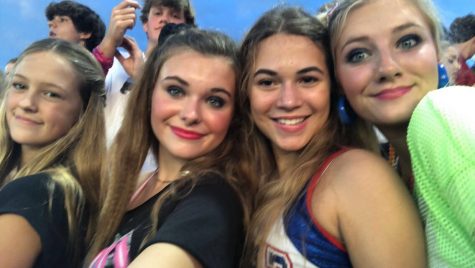 Flowood, MS– On Thursday, September 6, 2018, the Jackson Prep Patriots defeated the East Rankin Academy Patriots by a score of 35-6. It was the Patriots' home debut of the season. Head Coach Zander Romano got his third win of the season and first win at home. The Patriots advance to 3-0 on the season.
The night started off by a 51 yard kick return by Luke Williams. Two plays later, Sam McMullan had his first of three touchdowns of the night. Then William Walker, the team's eighth grade kicker, kicked one for 45 yards and was returned by East Rankin's Tate Fox for 15 yards. Later in the second quarter, East Rankin was on offense and Walker Poole, defensive end, rushed the quarterback into throwing a pass intercepted by Will Gibbs. It was a great catch. At the half, the score was 28-0. In the third quarter, the starters were out and it was the second through fifth strings game. East Rankin's Christian Leeper ran it for one yard for six points.
When there were four zeros on the clock in the fourth quarter, Prep only had the ball for under seven minutes while East Rankin had it for over 25 minutes.
A few standouts on the night were Sam McMullan with five runs for 125 yards with the longest being 57, and three touchdowns, Luke Williams with two catches for 59 yards with his longest for 37 yards, and one touchdown, the Quarterback Cy Craig with three passes, 59 yards with his longest being 37, two completions, and one long ball touchdown, Sam Graves with a scoop and score on a blocked punt, Walker Poole with three tackles and a couple great blocks on offense, and Walker Headley with four tackles.
The Jackson Prep Patriots take on the Washington General on Thursday, September 13, 2018.