Week 6 football preview — PCS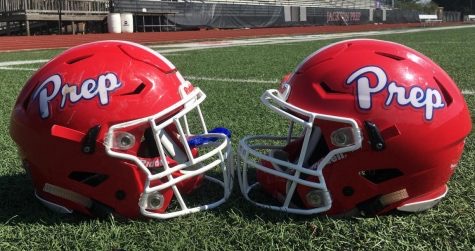 Flowood, MS — After a road win last week at St. Joe, the Jackson Prep Patriots will return home Friday for a conference matchup versus the Presbyterian Christian School Bobcats. The Bobcats are coming into the game winless and without any momentum offensively. Having not scored more than twice in a game all year, the team will have to come in with a new game plan if they want to get on the scoreboard versus the stout Patriot defense.
Unlike the Bobcats, Prep will be entering Friday's game with plenty of confidence. Prep defeated St. Joe 51-10 last week bringing their record to 5-0, and they did this with several key players out. Seniors Jerrion Ealy (RB), Adam Norsworthy (Athlete), and Nick Sanford (CB) will still be out for Friday's game, but starting cornerback Carter Stockett will return to action after missing the last two weeks due to an elbow injury.
Game Overview:
Time: 7 pm, Friday, Sep. 21
Location: Patriot Field, Flowood, Mississippi
Records: Jackson Prep (5-0)  PCS (0-5)
Streaming Link: www.jacksonprep.live
Player of the Week (St. Joe):
Angelo Levon (Sr): 4 Rushes / 80 Yards / 2 TD
What to Watch for:
Jackson Prep quarterback competition:
Although Prep is on a roll offensively, their quarterback position is still an ongoing battle. Senior Alex Gibbs has been the main starter, but he has also been competing with junior Jackson Allen. However, after both quarterbacks threw an interception last week the competition has opened up to a three-player battle. After going 2-2 for 21 yards versus St. Joe junior Jake Lange is now in a position to receive playing time. Though Gibbs will most likely start Friday, look for the other two quarterbacks to receive time running the offense.