New Teacher Profile: Meagan Vinson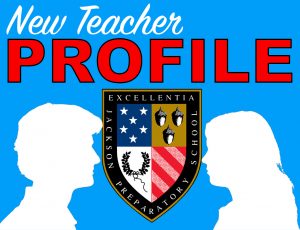 Ms. Meagan Vinson is a new eleventh grade college prep physics teacher.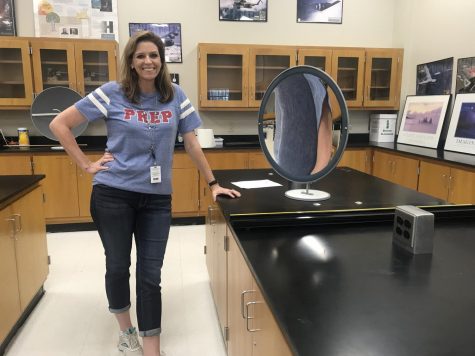 Before teaching at Prep, Ms. Vinson lived in Knoxville, Tennessee, and then moved to Mississippi for her husband's job. Her husband is a geotechnical engineer who works for the company Soil Tech Consultants.  Before moving here, she attended Georgia Tech and followed in her father's footsteps by majoring in mechanical engineering. While there, she discovered her love of physics.
While in Knoxville, she taught for a few years and then moved to Mississippi with her husband and children. Before being offered a position at Prep, she had no intention of teaching during her first year in a new place. However, she ended up falling in love with the school and the people in it.  
One of the main reasons that sparked Ms. Vinson's desire to work at Prep was the friendly environment that the faculty produced.  She immediately noticed that there was a strong balance between working and relaxing, which allows for academic excellence. Another great quality that she noticed was the freedom that the students had during the lunch hour. Finally, Ms. Vinson enjoys the fun atmosphere among the students, especially seeing the majority dress up for the pep rallies.
Despite all the fun events that happen in high school, students often endure much pressure to maintain good grades. Ms. Vinson, however, does not want her classes to experience much stress; rather, she wants them to feel valued and cared for as people. The physics teacher also strives to make her students feel as if they can accomplish difficult tasks even when they did not think they were capable.
During her "challenging yet rewarding" college years, Ms. Vinson did not really grasp physics until she learned about the anechoic chamber. An anechoic chamber is a room designed to absorb reflections of either sound or electromagnetic waves. They're also isolated from waves entering from their surroundings. She felt as though she finally understood physics, which motivated her to pass that feeling on to her students. Even though she invests much of her time teaching, Ms. Vinson also does many fun activities in her leisure time. Some of these include hiking, outdoor activities/sports, board games, and spending time with her kids. Overall, Ms. Vinson really enjoys teaching physics and interacting with faculty and students.