TV Review: Watch out for "Queer Eye"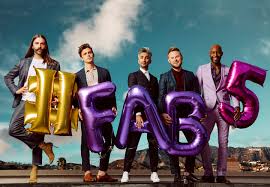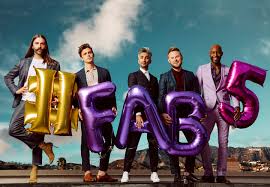 Over a decade after the original series went off the air, the new reboot of Queer Eye for the Straight Guy, now shortened to Queer Eye, has become one of the most popular shows on Netflix. The original show aired from 2003-2007, featuring mainly straight men from New York City that were nominated by friends or family to receive a makeover from the "Fab Five", a group of five gay men with different lifestyle specialties. In the Netflix reboot, an all-new Fab Five returns to visit both men and women at communities in and around Atlanta for one week, renovating people's homes, providing cooking lessons in the kitchen, and making-over the people themselves. With experts in each different lifestyle field such as fashion, grooming, food, culture, and interior design, the Fab Five completely transforms the lives of the "heroes", or the stars of each episode, that often have different beliefs and customs from their own.
Antoni Porowski, the food and wine expert, meets with heroes in their homes and helps them cook new meals that promote a healthy lifestyle and meet their dietary needs. Karamo Brown, the culture expert, spends time with the heroes throughout the week and counsels them through their problems, whether it be simply meeting new friends or reuniting with estranged family. Jonathan Van Ness, the sassy grooming expert, takes the heroes to local salons for a makeover and introduces them to hygiene products for a new look. Tan France, the fashion expert, searches through the heroes' old clothes and discovers their personal style, creating new and improved outfits for them based on their old preferences. Bobby Berk, the interior design expert, renovates the heroes' homes while they are out with the other members of the Fab Five during the week.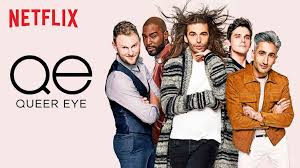 Each episode contains a different story, featuring many different types of people, ranging from cowboys to transgender men. Recently, the show has received a lot of praise for its wide variety of social commentary and its positive portrayal of everyone regardless of their beliefs. Queer Eye attempts to demonstrate that all problems–both social and personal–can be solved through a few changes in lifestyle and attitude. Senior Elizabeth Speed says, "Something I love about this show is that people are helping others become their best, most confident self." This heartwarming show can be enjoyed by people of any age who admire the process of becoming "glam," according to Jonathan.