Homecoming game preview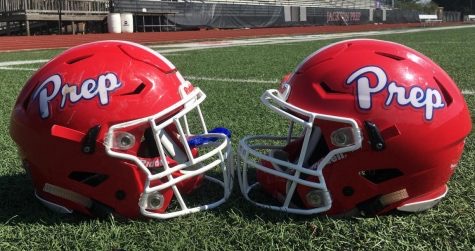 Flowood, MS — It's week seven of the Jackson Prep football season and the Patriots are home again for the third straight week as they will host the Yellow Jackets of Oak Forest. This week's matchup is also the homecoming game for the school.
The Patriots are coming off their toughest game of the season as they knocked off rival Jackson Academy 35-13 last week. JA made the contest interesting up until the start of the fourth quarter as they only trailed 21-13 at the end of the third. Prep was, however, able to pull away from the Raiders in the final minutes to secure the win.
Although the majority of schools' schedule a so-called "easy team" for their homecoming game, this is not the case for the Patriots. The Yellow Jackets enter the game with a record of 6-1 with their only loss coming on the road to an undefeated Adams County Christian team.
Game Overview:
Time: 7 pm, Friday, Oct. 5
Location: Patriot Field, Flowood, Mississippi
Records: Jackson Prep (7-0)  Oak Forest (6-1)
Streaming Link: www.jacksonprep.live
Player of the Week (JA):
Jerrion Ealy (Sr.) : 20 Rushes / 256 yards / 3 TD
What to Watch for:
The Jackson Prep defense versus the Oak Forest rushing attack:
The Prep defense will have their hands full Friday as the Yellow Jackets enter the game with a stout rushing offense. Oak Forest has rushed for over 2200 yards on the season and has two 500 plus yard rushers. However, the Patriots do have a good track record for stopping the run as they held Jackson Academy's rusher, Thad Bishop, to only 98 yards on 17 carries.