JH Patriots fall to Raiders, lose sight of district championship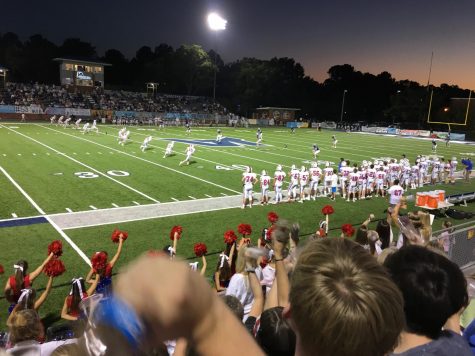 Flowood, MS — On Thursday, October 4, the Jackson Prep Junior High Patriots sadly lost to the Jackson Academy Raiders by a score of 7-3. The game was a heartbreaking loss for the team. The Patriots are now 6-1 and Coach Zander Romano has received his first loss as head coach.
The Patriots kicked it off to start the game with a great kick by William Walker and a short return by the Raiders. On the first play, the Raiders fumbled it. The ball was recovered by Prep's Gavin Mullins. In the first quarter, Prep's Louie Gatlin kicked a 34-yard field goal to go up 3-0.
The Patriots had multiple opportunities in the red zone, but failed to score each time. At the end of the half, the score was still 3-0.
The second half was well fought by each team. In the fourth quarter, the Raiders ran a trick play on a fourth down with five yards to go by snapping it to the fullback who ran it six yards and got the first down.
With only a few minutes remaining in the game, the Raiders quarterback, Davis Cress, threw to wide receiver Porter Harrell who ran around the Patriots defense and scored to make it 7-3. Prep had one more chance but threw an interception, giving Jackson Academy the game.
Some standouts were Louie Gatlin with three points on a field goal and Ford Smith who finished with multiple tackles.
The game was a tough loss for the Patriots as the Raiders become district champions and finished 8-0 on the season.
The junior high team takes on the Lamar School Raiders on Thursday,  October 11, at 7:00 at Patriot Field.
(This story has been corrected from an earlier version.)