Deck the Halls with Christmas Carols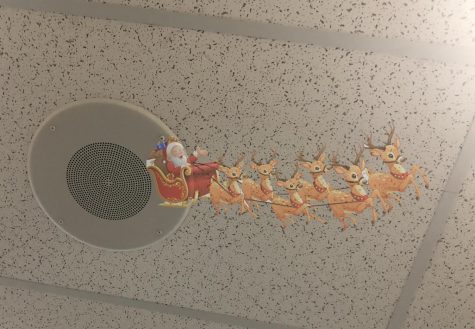 On Monday December 10,  as students walked to their last class of the day, they were surprised to hear Christmas music come through the speakers.
Assistant Head of Senior High, Ms. Sarah Scruggs, played "Jingle Bell Rock" in the senior high and the McRae Center as the students advanced to their fixed carrier.  Many students were uplifted and filled with joy as they entered their final class for the day.
According to Ms. Scruggs, the music playing over the speakers was an experiment.  Mr. Lawrence Coco and Mr. Denny Britt wanted to test the idea of using music to mark the time between classes.  On Mr. Britt and Mr. Coco's recent trip to China, the school they visited used this method instead of bells. 
The school figured now would be a good time to try this method out, considering it is Christmas season and they could play Christmas carols to rejuvenate students in between their classes.  
This experiment seemed to have gone extremely well, although a few students may have been too busy dancing to their favorite Christmas song to get to their final class on time.