One Act breaks a leg at Northfest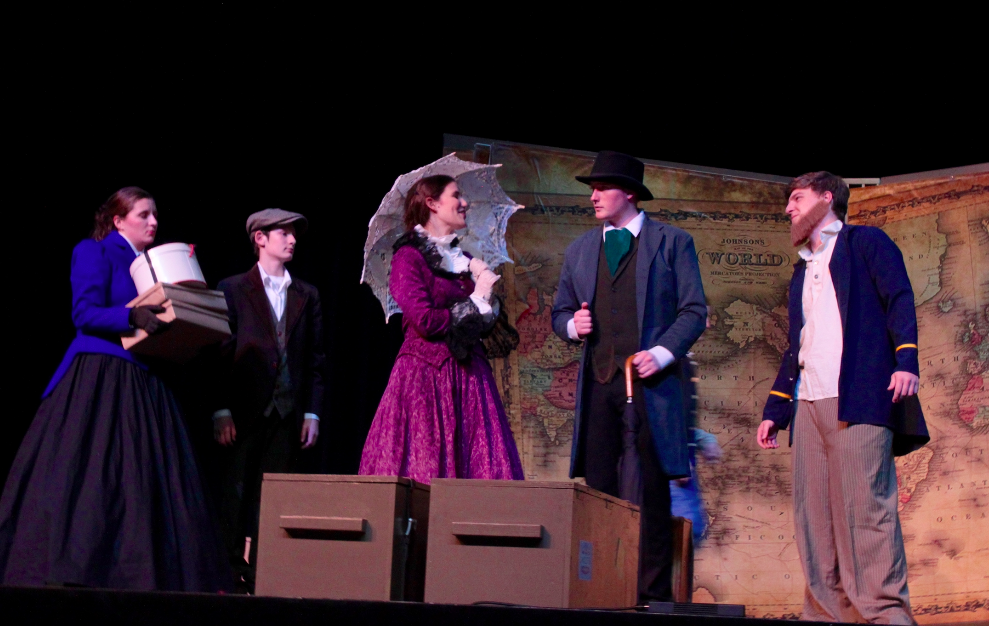 The student cast of Around the World in 80 Days recently traveled to Mississippi State to perform in the North MS Drama Festival after performing on Thursday night for the school.  The competition ran from Friday, December 7, through Saturday, December 8, and Prep qualified to advance to the Mississippi Theater Association competition in January.  The cast won Scenic Design and Overall Theatrical Production.  Senior Amanda Roberts also won All-Star Actress.  
If the group follows precedent, this means that they will also perform during school the week of the MTA competition.  
The group started practice in November with Mr. Kenneth McDade as the director.  John Louis Black (12th) was cast as Phileas Fogg, and Passepartout is Scott Shive (9th).  Catherine Watson (12th) plays Amanda, while Amanda Roberts (12th) plays Agnes.  Inspector Fix is Katie Simmons (12th), and Bradley Stafford (10th) is Bobbins.  The group got their set (a giant book that towers over the actors' heads) the day before the competition, but they were able to use it successfully, nevertheless.  "I was nervous about the set because we hadn't used it very much," says Michelle Daschbach (11th), who plays Belle, "but we were all really excited about performing."  The group auditions early in the school year, and you can find when auditions happen on the announcements or on the screens at Prep next year.