Hopefuls prepare as cheerleader tryouts approach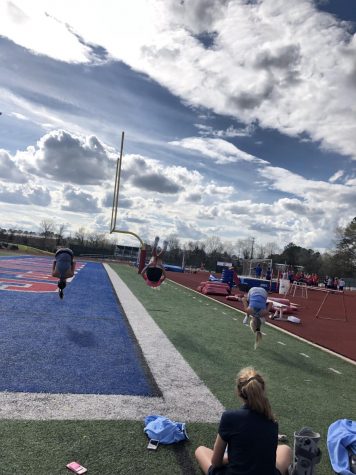 It's tryout time again for girls wishing to be cheerleaders for the upcoming year. The process of being selected to represent the school as a cheerleader is more involved than many people may realize.
This year's junior high cheer tryouts will be later than usual. They will be held from March 26-28th. The tryouts have been shortened to the length of senior high tryouts, which better prepares them for the high school tryout process.
The tryouts are now one day of teaching, one day for mocks that the two high school cheerleader captains and incoming 10th grade previous cheerleaders watch and critique, and the final tryout day.
The two senior high school captains make up the dance and the cheer, but it is much easier than a high school dance and cheer, with a different dance style and the dance repeating itself. A back handspring is also not mandatory for junior high, but there is still a spot in the cheer reserved for one that can be substituted for a toe-touch.
This year's high school cheer tryouts are from March 4th-6th, with the same schedule of a three-day tryout process. The dance and the cheer for high school, however, are made up by all seniors evenly distributed. High school has a backhandspring, toe-touch, and three jump combination part of the scoring as well as the dance, cheer, and a runout that is made individually by a private coach ahead of time.
The results of who made the team aren't released until the next day after school on the school website, which leaves everyone on edge and insanely nervous. It also requires all participants to go to school that day, which was a smart idea.
Tryout week is very stressful for both junior high and senior high participants because learning and perfecting this long and fast of a dance and cheer in basically one day is a lot to do. Once students leave the first day of the clinic, they often immediately go to a private coach's house and work hour after hour to make you look as good as possible. The next day after mocks, they do the same things in addition to fixing the specific corrections given to each person by each cheerleader giving the mocks. The final day is the tryouts that take place right after school and that continue usually until dinnertime.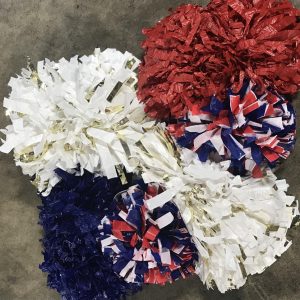 For junior high, candidates have to wear blue Soffee shorts with a white, plain t-shirt, white cheer shoes, and a plain white ribbon. For high school, they get to pick one of the high school cheerleaders' uniforms that is the same as their partner's.
For both tryouts, students tryout in a group of two unless there's an odd number, in which case the last group is made up of three. The numbers are assigned by simply drawing a number out of a bucket, keeping it fair. Most girls want an earlier number to get it over with or a later number to have time to calm their nerves. In the gym on tryout day, the only people in there are three randomly and secretly chosen judges, Dr. Luke Nealey (or, for the junior high, Ms. Trudy Powers), and the cheer sponsor, which is currently Ms.Tracie Mallard for the senior high and Ms. Katherine Horlock for the junior high.
The hardest part of this week is balancing this much pressure and learning while still being in school. Would-be cheerleaders have so much school work and tests that they have to keep up with while their mind may be elsewhere. Almost all of the free time at school is spent practicing in the gym instead of doing homework, and they have little time after school to do your homework. Many participants say they get little sleep during tryout week. This week is one of the most draining things a high school girl can experience.
It is worse for high school tryouts because it's the week before spring break, so all of the teachers are cramming, giving last minute assignments, and big projects or papers are due as well as the fact that candidates want to get out and go to their fun spring break plans with packing and buying new clothes.
Although this week may be stressful and time consuming, overall it is a fun and enjoyable week.